It's Time to Bring The Party to The Court!

Are you bored of the same old orange basketball and want something unique to take out on the court? This basketball has all the makings of the perfect basketball, but with an extra dash of luminosity!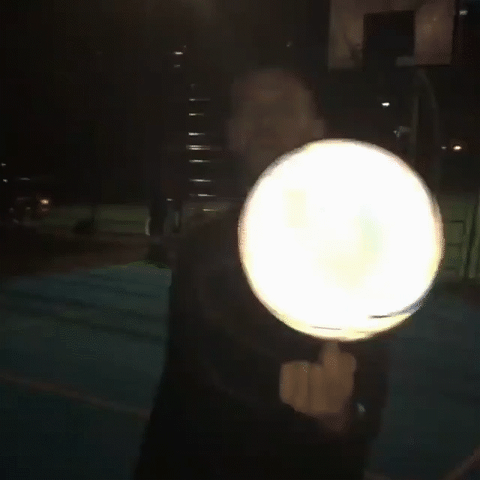 This reflective basketball is designed to bring a "luminous effect" to the basketball game. It is suitable for taking photos of night games, social media posts, or using it as an indoor training ball. Our holographic basketball is made of non-slip PU material, which is a super soft material that can make your hands have a better "feel" for the ball. The small squares on the basketball and the wide and deep stripes increase the arc of contact between your fingers and the ball, allowing you to easily hold the ball and not slip easily.
FEATURES:
Durable Material - It is made of premium reflective PU leather that's durable enough for frequent play. It's strengthened with nylon windings to help maintain its spherical shape and bounciness.
Leak-Proof Valve - Equipped with a sturdy valve, this basketball prevents air from seeping out while you play. This way, it can keep its shape for a long period of time.
Glowing Feature - Training at nighttime can be difficult, especially if there are no lights to brighten up the venue. Its vibrant and glowing effect makes night training easier since it's visible even in the dark.
Perfect Gift - With its vibrant and distinctive look, it is a sure way to give joy to your basketball-loving friends. It's so fun and unique that it will be a memorable gift to give to both kids and adults.
This reflective basketball can be a perfect prop for your social media posts. The new style of this series is dedicated to improving your basketball games and games. Turn on the phone flash or light to illuminate it when it is dark, it will appear in the form of luminous reflective colored balls, and you will get an extremely cool basketball game!