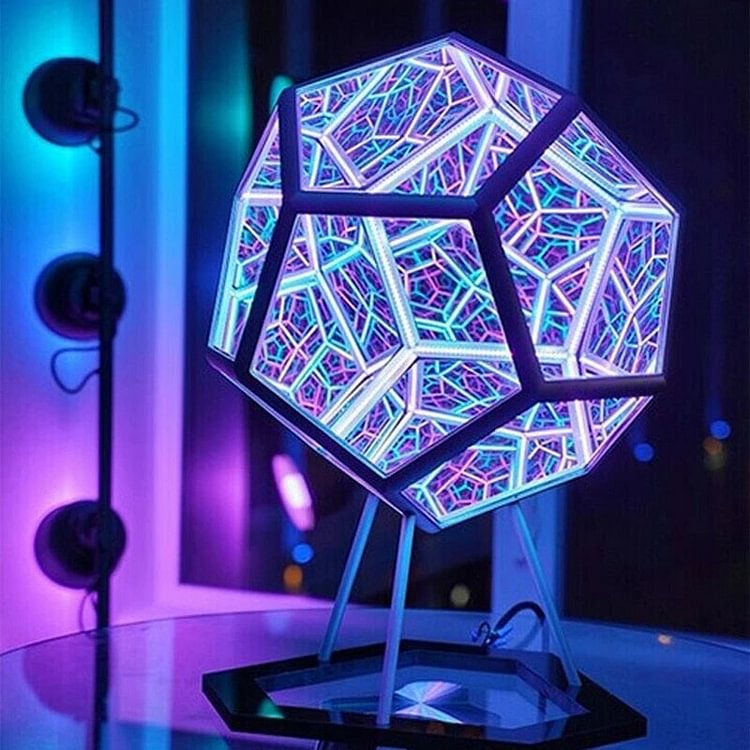 Create a Sci-Fi and Cosmic Atmosphere on Your Walls and Ceiling.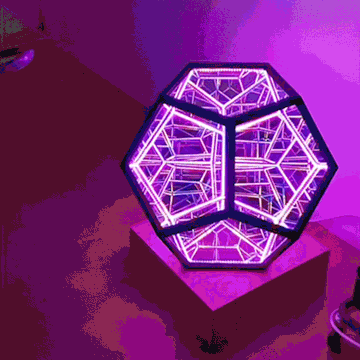 Features:
12-Sided Infinite Color Art Lamp

:

Using a special 3D process, its 3D effect makes people live in a 3D space, and multiple LEDs outline a complex and perfect spiral space. The colorful painting process makes the space colorful while being light, just like a science fiction space.

Mystical Vision

:

Infinite Dodecahedron uses the unique properties of light to give the viewer the feeling of staring into an endless abyss of geometry and color.

Soft Dimmable Lighting

:

It can adjust various soft and dimmable colors that adults and children alike. Let the children feel safe and surprised at night. The light source power is 5 (W), and the service life is 999 (h)! The charging cable is connected to the power source and can be illuminated for a long time.

Night Lights and Cool Decorative Lights

:

This cold moonlight can be used as a night light for adults and children, as well as decorative lights/children room lights/party lights/living room decoration lights/creative lights, etc. on special occasions.
The Infinite Galaxy light is one of those phenomena's you truly have to see in person to believe. Gaze into an endless abyss of geometry and color.
Specifications:
Geometry:Dodecahedron
Exterior Frame: Anodized Aluminum
Dimensions:20*20*20 Centimeters
Mirrors:Bespoke 2-Way Glass