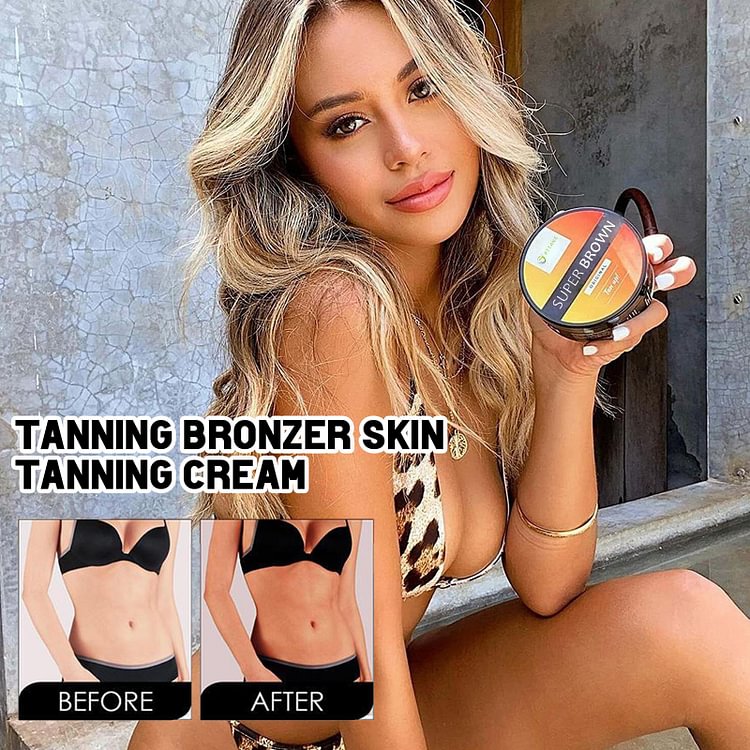 Even if you are one of those who believe they "can't tan" believe us, this will tan you fast and dark!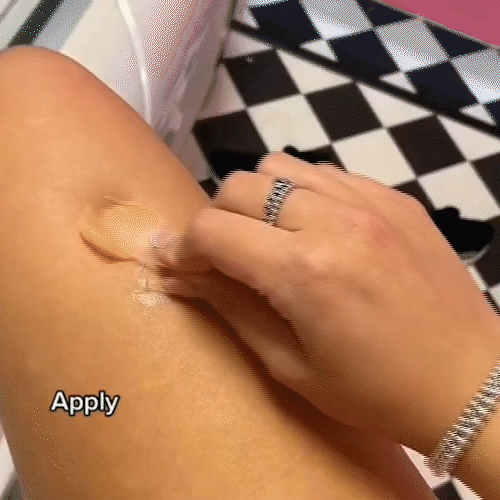 This fruit-fragrant sunbed gel doesn't just feel amazing, it'll help you achieve a natural, deeper & color-instant tan with less exposure to the sun or sunbed, too.
Regardless of your skin type, all you need to do is spend a little time in the natural sun or in a sunbed, expecting fast results and enjoy the natural bronzing experience with our best-selling formula that moisturizes and nourishes your skin!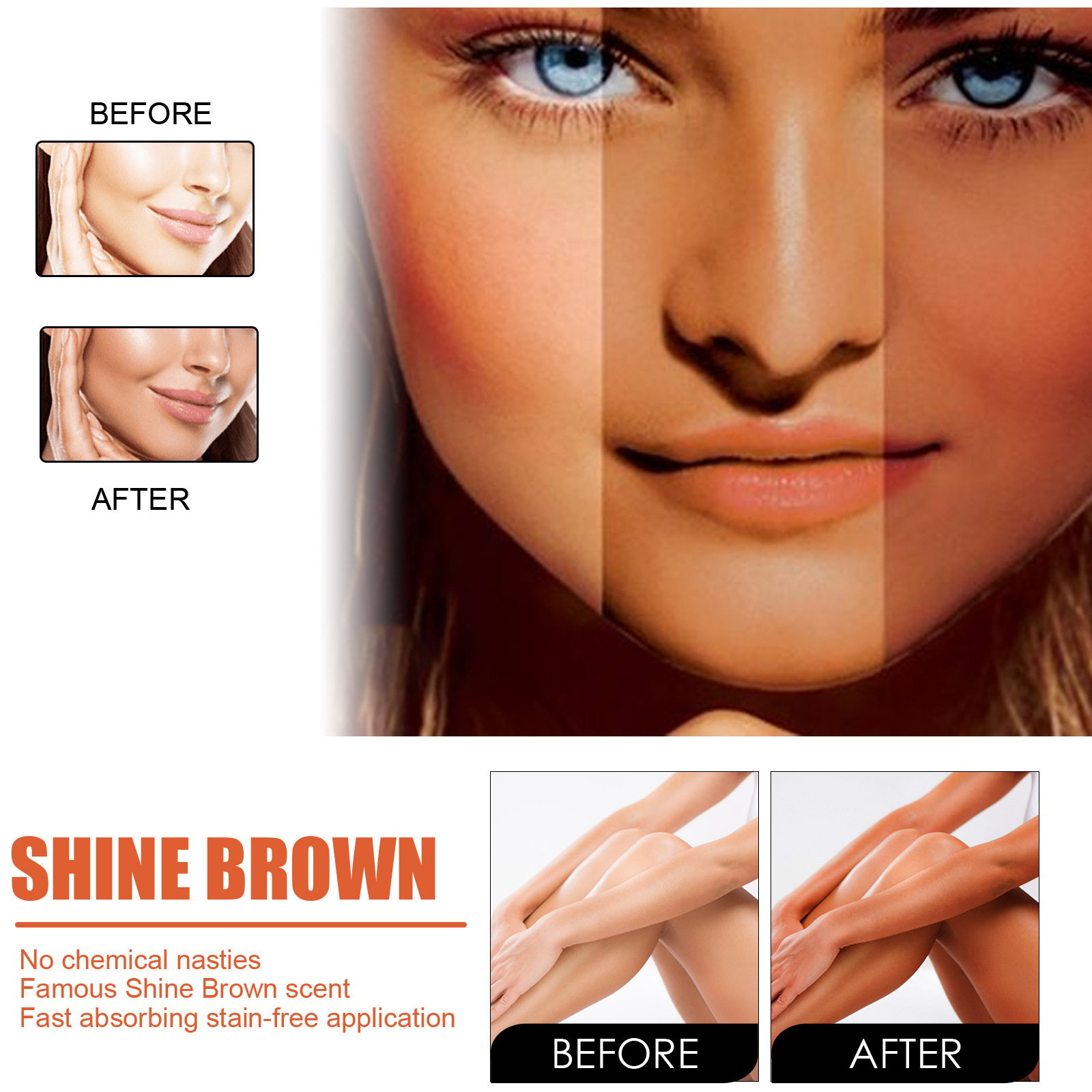 FEATURES:
❶【Tanning Accelerator Gel】Reduce sun exposure or tanning beds for a natural, dark and long-lasting tan with our intensive tanning luxe gel. Super effective in a solarium or in the sun.
❷【Create The Tan of Your Dreams】Tanning Accelerator Cream for extreme sun color and gold bright tanning gel for a dark tan with impressive golden shine.
❸【Natural Ingredients】100% natural tanning oil became popular for ultra dark tan lovers too. The perfect carrot oil for radiant and revitalized skin. Only the highest quality oils are carefully mixed together allowing the tanning cream to absorb fast and get you tanned even faster.
❹【How to Use】Apply evenly an abundant quantity over the entire body, before sun exposure and reapply frequently, especially after swimming, toweling and perspiring. Avoid sun exposure during midday hours.
❺【For All Skin Types】No matter your skin type, expect results and enjoy a natural tanning experience with our tanned skin that nourishes and hydrates your skin. Our intensive tanning luxe gel is a natural shortcut to the tan you want.
SPECIFICATIONS:
Style: Tanning cream, After sun
Content: 50ml
PACKAGE INCLUDED:

1 × Intensive Tanning Luxe Gel