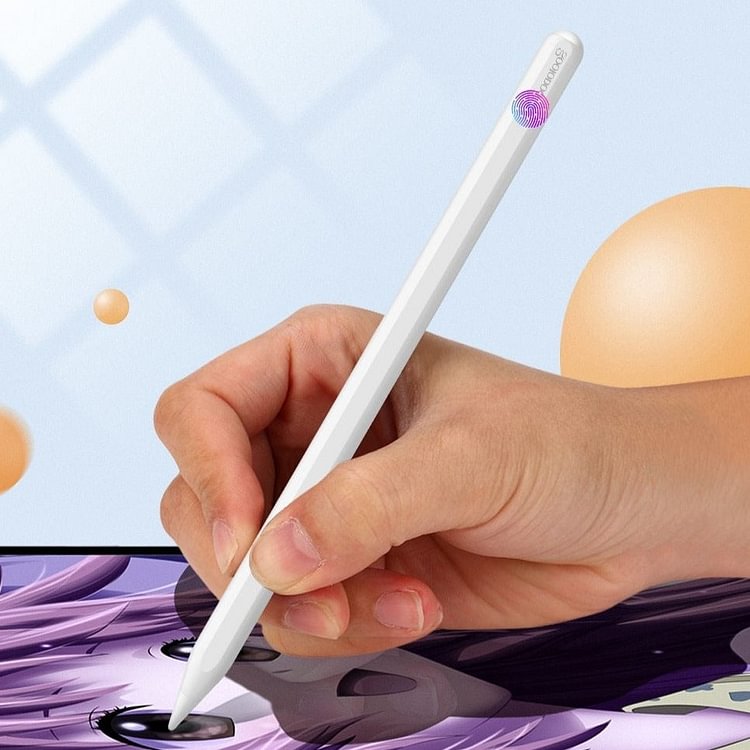 Tilt Sensing Function
Dream it up. Jot it down. This Pen has a smart tip which dynamically adjusts line weight depending on the angle you place it down - just like a regular pencil.
Wireless Charge with the magnetic charging adapter & Long Working Time
Specification:
-Playing time: 20 hours
-Standby time: 365 days

Indicator light:
Power on---white light is on
Shut down---white light goes out
Charging---red light flashes, full red light is on
Low battery reminder---the white light flashes
ten times and then goes out
Intelligent power saving---The pen automatically
enters standby mode without any action within
5 minutes
Double touch to Turn on and off
No need to install Bluetooth or Apps, just turn on this active digital pen by simply double touching the body, it will automatically turn in "Sleep Mode" after idle for 5 minutes to save power.
Package:
-12th gen pen * 1
-Magnetic hidden charger*1
-Pencil Holder * 1
-User Manual * 1
-Tip * 2
Note:
If the stylus or finger is unable to write, please modify your iPad or iPad Pro setting as follows : Settings>Apple Pencil>Turn off the Apple pencil / or Settings>Notes>Turn off "Only draw with Apple Pencil / or Settings>Apple Pencil>Turn off "Only draw with Apple Pencil (iOS 14)

Please turn off the Bluetooth connection before using our stylus pen if you have connected the "apple pencil". No need to install Bluetooth.

We don't recommend you use the pen while your iPad is charging, which may cause break & disconnect issues.

Cannot be used for switching apps.

ALL iPad IOS system must be updated to iOS 12.2 or above.