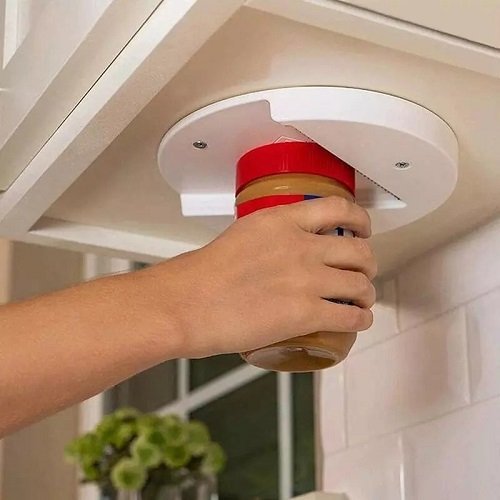 Effortlessly unscrew and open stubborn jars with ease. 
And much more than a jar opener, it opens child-proof medicine bottles, water, soda bottles and all jar lid size!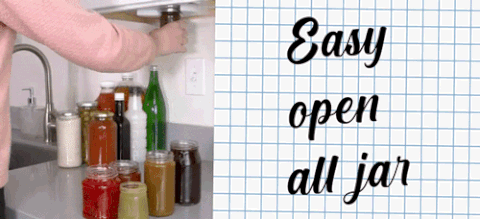 The Grip Jar Opener, Under Cabinet Lid Opener, Opens Any Size Type of Lid, Perfect for Arthritis Weak Hands and Seniors.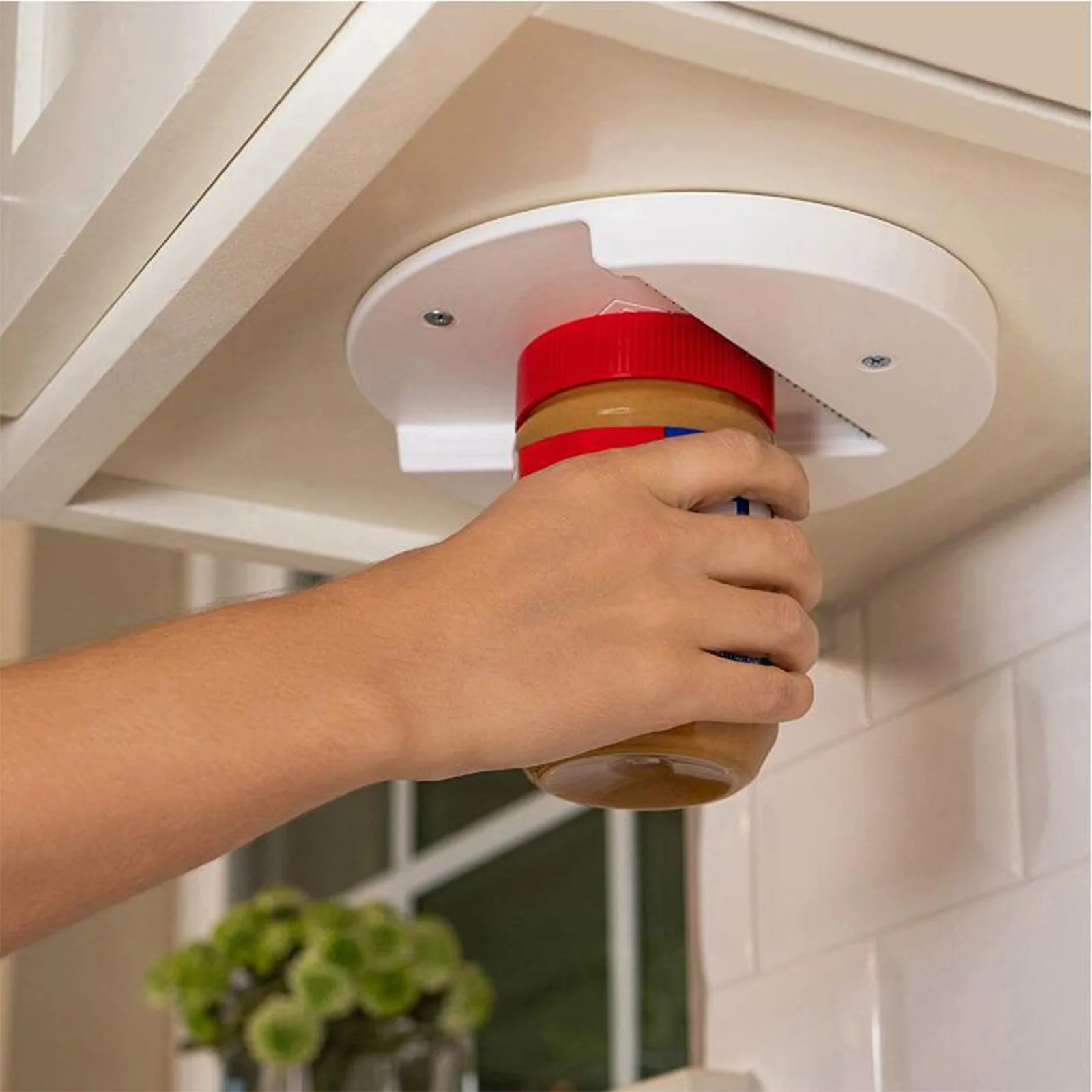 ⭐Jar Opener will grab hold of any lid whether it's factory sealed, child proof, tamper proof or just stuck from what's inside the jar. A simple twist and The Jar Opener will deliver.
⭐OPENS ALL JAR LID SIZES -- Try anything small like a bottle of water, nail polish or a wide container of pickles, peanuts, canned fruits, jams, molasses, marshmallow creme or maraschino cherries
⭐INSTALLATION AND OPERATION ARE EASY --  It's easy to install the Jar Opener with the pre-attached, peel-and-stick adhesive and the 3 included screws. It's ideal for children, the elderly, those with arthritis, carpal tunnel, those working in kitchens and those with limited use of hands or amputees
⭐YOU'LL NEVER KNOW IT'S THERE -- This jar opener hides neatly out of sight under a cabinet, cupboard, counter, or shelf, taking no valuable storage space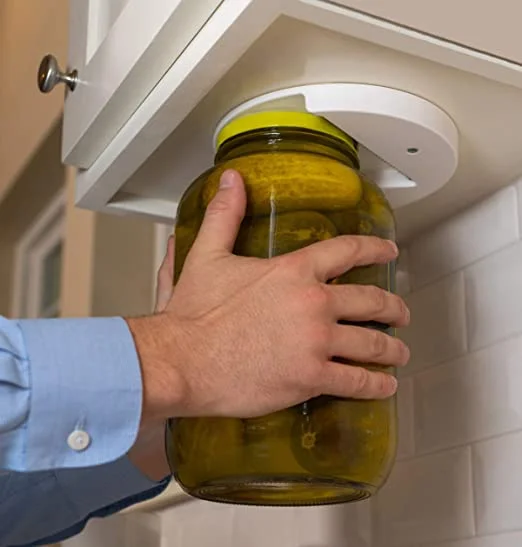 FEATURES
Wide Application:Unlike other openers, there is not a lid size or type that The Grip Jar opener won't open. No need take two hands to open anything. Open lids of any size and type with ease. From fingernail polish to large 6" pickle jars!
High-Quality & Durable Material:Simply place any size jar or other lid inside the V-grip design, twist, and voilà! Effective V-grip design and strong dual carbon steel teeth allow for an effortless, pain-free motion that never fails.
Safe Use & Save Space: The grip design is the perfect must-have jar gripper tool for seniors with arthritis and those with weak hands. Just mount it under your cabinet, you will never know it there until you use it.
Easy Installation: 

Easy to install in minutes and no one will notice it's there. Includes strong peel-and-stick adhesive plus 3 screws.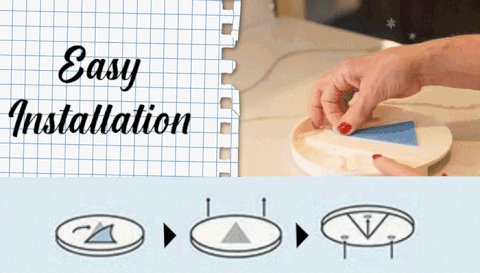 SPECIFICATIONS:
Material: ABS Plastic , Carbon Steel Blades , Viscose , Screws.
Size: 

7 x 7 x 0.8 inches

.

Color: White
Mounting Method: Sticky Fixing or Screw Fixing.
PACKAGE INCLUDE: