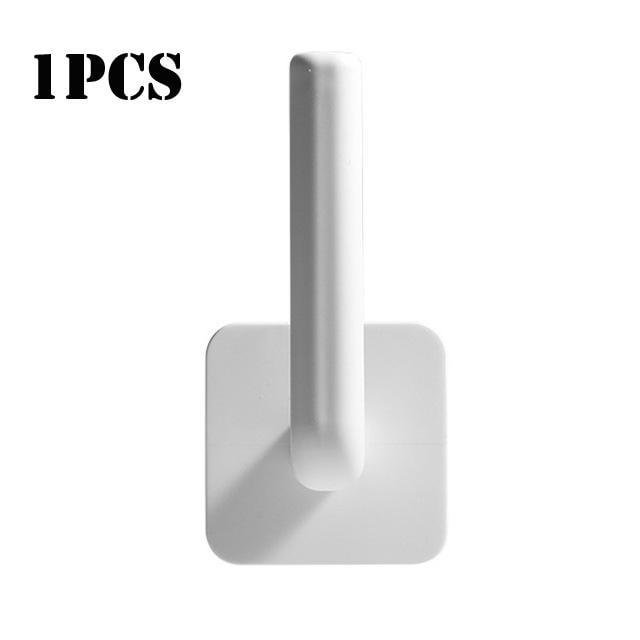 【Space Saving】This paper towel holder can be installed on the wall not only vertically but horizontall, which can maximize your space and clear the clutter all over the counter, effectively saving space in kitchen carbet.

【Easy to Install】For smooth surface( ceramic tiles, mental surface, glass), anyone can install the self-adhesive paper towel roll holder without effort. With rough surfaces, you can use screws to install the paper towel holder wall mount.

【Premium Material】Made of premium SUS304 stainless steel, waterproof, rust-proof and scratch-proof, anti-oxidation, smooth surface and L-style designs makes it easy to replace the new paper roll, and easy to clean, the max loading can reach 22lb.

【Widely Used】The paper towel holder wall mount can fit most of the regular paper towels, towels, plastic wrap, garage, perfect for saving space for Kitchen, Pantry, Bathroom, Craft Room, Garage, Laundry Room.