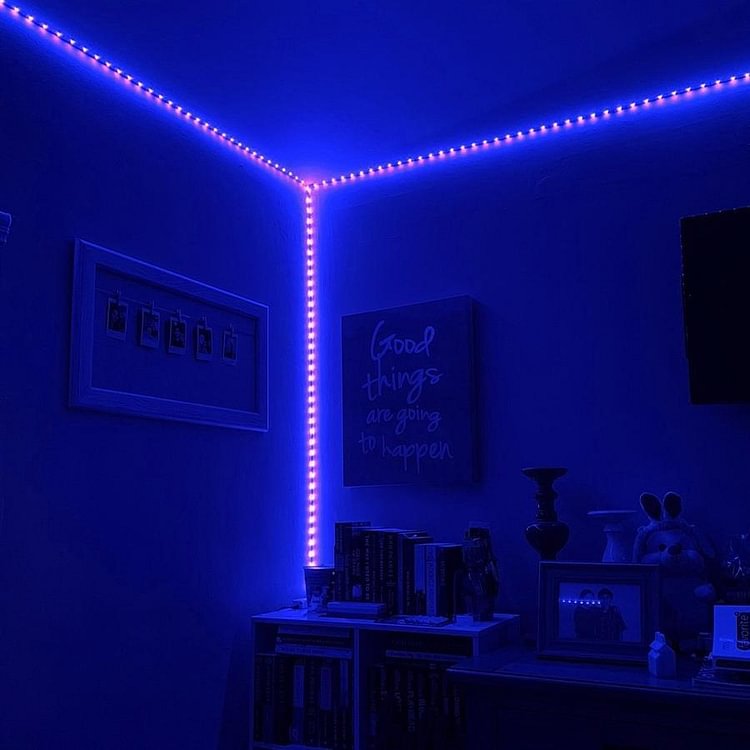 Give life to your room and vibe out with the LED Strip!
Control your LED lights from anywhere in your room using our 44 button remote to quickly change between modes, colors, and settings however you like.
Easy installation
Our LED Light Strips have an adhesive to make installation fast and easy. The adhesive is designed to last long and stick well to most surfaces. It comes off clean should you want to move or take down your LED Light Strips.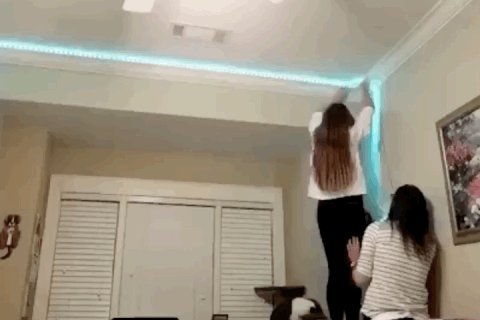 Cut to size
All our LEDs are cuttable with scissors should you choose to make them shorter. Simply cut along one of the designated cut points along the strip.
Expandable with more strips
If you want to connect another LED strip to your current one simply connect one end of the new strip to the old strip and your LED strips will act like one! One remote will control both now.
How many do I need?
We recommend the 15M (49.2ft) for a normal sized room! Research suggests that the average bedroom size in the US is 11ft by 12ft and our 15M (49.2ft) is perfect for covering your walls! You should also make sure to measure your room just in case! At minimum, we recommend 5M (16.4FT) for area you'd like to light up, such as your TV, desk, bed or sofa! For the gamers, 10M to 15M will be sure to cover your gaming setup.
INCLUDED IN THE BOX:
LED strip with adhesive
AC power adapter for country of choice
44 button remote control
IR receiver
*CR2032 battery not included for remote control