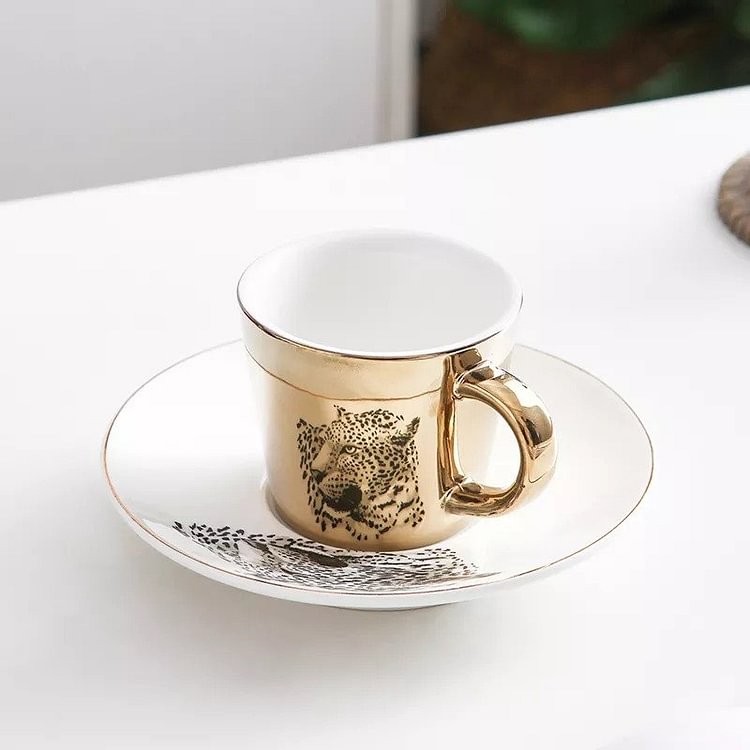 The Mirror Mug is the world's first locomotive effect cup set using mirror reflection. Carefully designed with an artistic twist!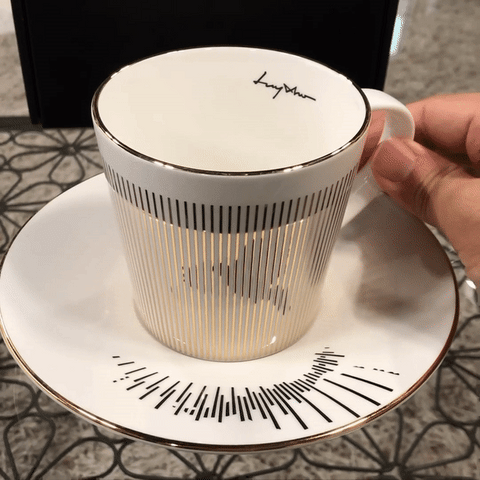 More Than Just A Cup
The elegant decorative mug creates an aura of vintage charm. Eye-catching piece for bedrooms, living room tables, bars, patios, porches, creative spaces and much more.
Variety For All
Enjoy multiple designs with the mirror mug. Delicate yet finely made, these carefully crafted works of art are made to last a lifetime.
An amazing combination of barrier grid animation and anamorphic projection rendered on elegant porcelain. The warped image on the saucer is reconstructed by reflection off the surface of the cup, however, the gold mirroring is comprised of parallel lines that only reflect part of the image pattern. Turing the cup (or the saucer and cup together) reveals a flying bird or running horse!
The 3D design of this coffee cup makes it stand out from all the cutlery items your hands have ever touched.
Features:

Unique design: The saucer has a unique pattern drawn on it, which, when reflected on the cup, makes the cool shape of a bird, horse, or deer. The 3D effect of running can be viewed from 360 degrees.

Conversation starter: Any of your guests, who are served tea in this cup, will give it an interesting gaze before taking the first sip of the drink. It is perfect for serving tea or coffee at your formal home gatherings.

Comfortable to hold: The cup is made of high-quality porcelain and offers temperature resistance so that the heat from the drink doesn't reach your hands. It is comfortable and smooth to hold with a perfect luxurious look.

Excellent gift: If you are looking for a pretty and useful gift to surprise your loved ones on their birthday, Christmas, or Thanksgiving party, this anamorphic locomotion cup is a life savor. It is sure to make the receiver fall in love with it instantly.
Specifications:
Material:procelain

Capacity:about 230ml

Suit:coffee,tea,water...

Package: cup + dish