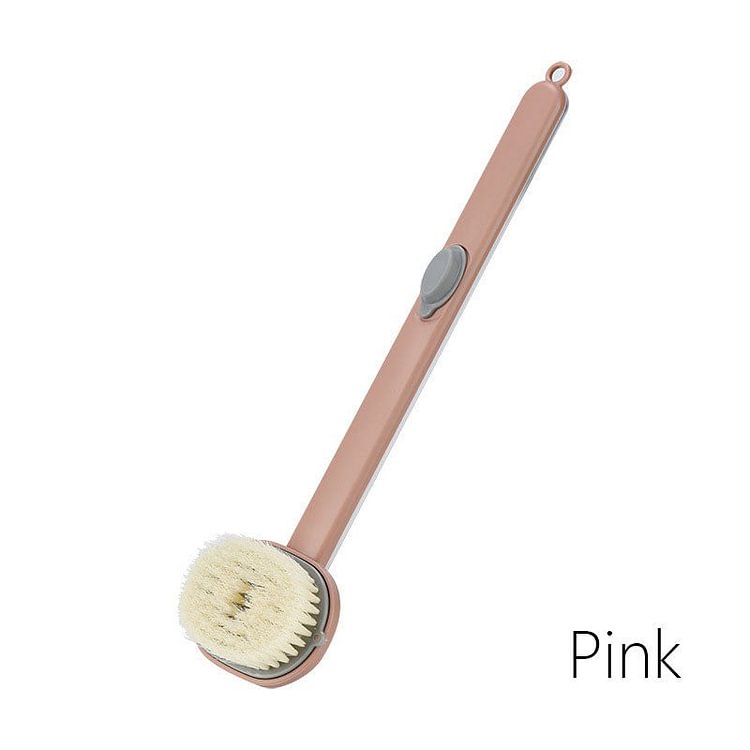 Need Some Extra Length to Reach Your Itchy Back?

Mite bites may occur in summer due to less clothing and frequent skin contact with bed sheets; dermatitis caused by too much exposure to flower lotion or sunscreen; fungal infections caused by fungus on towels due to humid summer air; sun dermatitis caused by too much sun exposure, etc. All these causes may cause your skin allergy itching and redness. Severe cases can even cause skin inflammation that recurs and cannot be eradicated.
Our cleaning brushes have a soft texture and over 1000 heels of very fine bristles to deep clean your skin, which is better for reducing fungal and mite damage to your skin.
Features:
✔️ Ergonomics Features
This long handle has a slight curve, which offer a better bath experience for your back. Shower straight-handled brush may require more contorting than you're comfortable with to reach behind you.
✔️ Built-in Shower Gel
One-touch bubbles, built-in shower gel reservoir.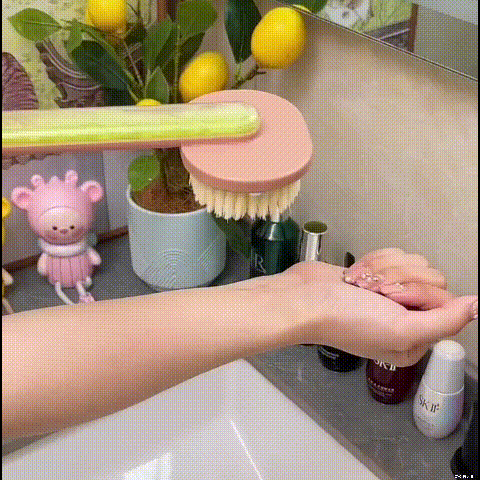 ✔️ Safe Material
Comfy denser nylon bristles can protect sensitive skin and deeply clean dirt from the skin surface, perfect for relaxing muscles and relieve stress. Especially the back where the hands are hard to reach. So, this is an ideal long-handle back brush for a shower!
✔️ Soft and non-invasive to the skin
The brush is made of more than 1000 PBT microfibers, soft and non-invasive to the skin, it will not make you feel tingling and will not leave visible scratches on your skin.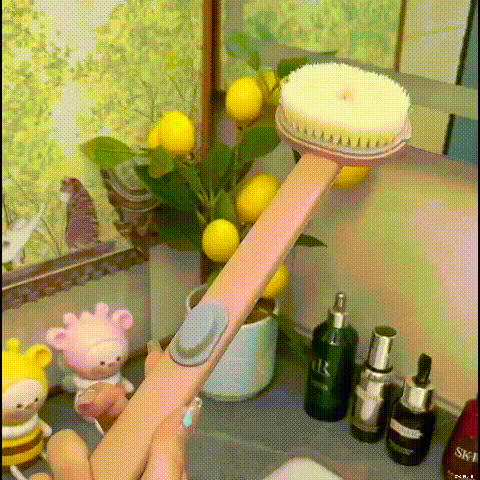 ✔️Deep Cleaning
The extremely fine bristle brush is able to carry away dirt and mites from the skin surface when it touches the skin, reducing damage to the skin and relieving itching and redness.
✔️Quick-drying. Avoid breeding bacteria
No brush is very fine, so it is easy to be blown dry under-ventilated conditions, not easy to breed bacteria, the gap between the brush is larger, more ventilation than ordinary towels and bath balls.
✔️Massage for relaxation
By repeatedly rubbing the body back and forth, it can have a massage effect and relax the mind.

Description:
Size: 36cm
Color: pink / yellow / green / gray
Material: PBT+ABS
Package Includes: long handle cleaning massage brush