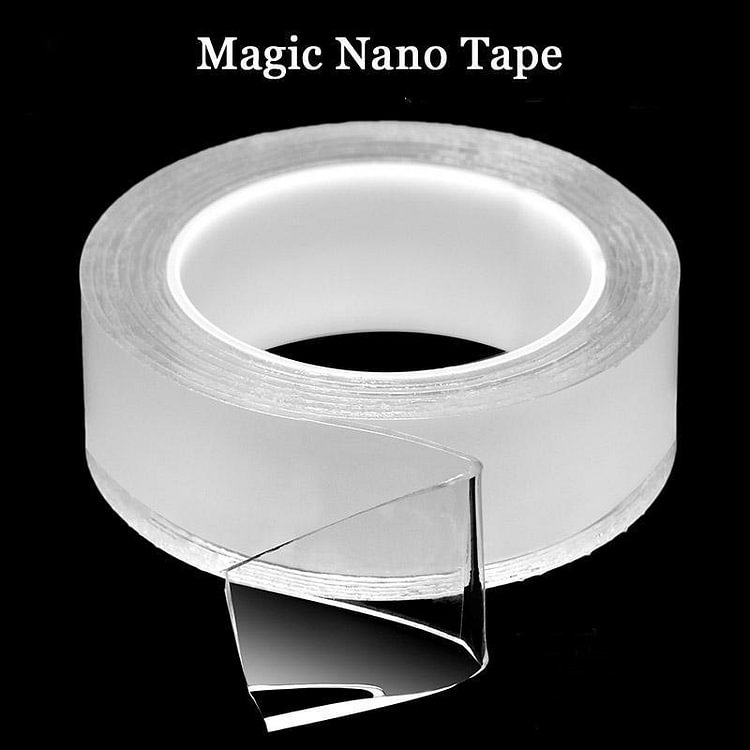 Super Adhesive Tape: Due to its unique eco-friendly PU gel material and high stickiness, the nano tape is designed to be the most reliable, useful and strong tool for sticking items to items. It can work in perfectly in a temperature range from -20℃ to 120℃.
Washable & Reusable: When the nano tape gets dirty, you can wash it with warm water and dry it to regain its stickiness. It is reusable and can be used about 1000 times. How is that for value for money. 
Non-trace Removable: The removable adhesive tape is very easy to remove and will not damage to your walls or surfaces. 
Multi-function using: The magic nanp tape can hold items up to 1 KG (2.2 LBS) so that can stick whatever you want, such as mobile phone, key, wall decor, kitchen tools. It is perfect to be a furniture stop, a great carpet stopper.
High demand: If this items sold out, please allow 1-2 weeks for restock.
Free Worldwide Shipping & 100% Money Back Guarantee
100% Satisfication Guaranteed
Don't like your items? Return them for a full refund, no questions asked. It's our promise!