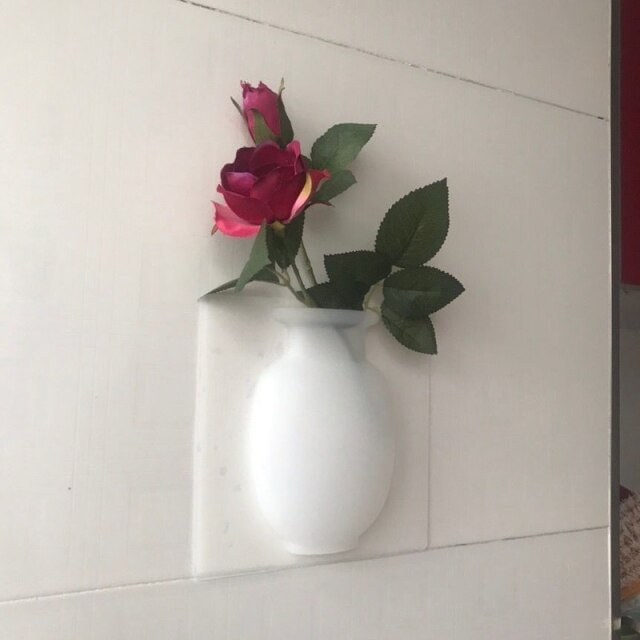 No More Accidentally Breaking the Flower Vase
BRING SPRING INSIDE YOUR HOME FOR A WONDERFUL MOOD EVERY DAY!
This is the perfect vase for small spaces, clean freak, or anyone who likes to display flowers where they won't get in the way! Add color and live up your living space with fresh flowers and greenery.
Features

:
STRONGER SUCTION: Unlike other ordinary silicone vases, our magic silicone vases are made of nano-polymer materials. The adsorption force of this wall plant holder is about 2.5 times that of ordinary silica gel vases.

UPGRADED HEAVY-DUTY VASE: The base is thicker than ordinary silicone vases. Our silicone flower vases have no peculiar smell, have stronger adsorption and can bear heavier weight. Please boldly fill the wall vase with water.

SELF-ADHESIVE: This silicone vase can be glued to any smooth surface. They are self-adhesive and are most suitable to be placed on any refrigerator door, glass window, ceramic tile, mirror, etc.

REUSABLE DECORATIVE VASE: Our vase can be disassembled and reused without damaging any surface to which it is attached. Make sure to clean the back and walls.

SATISFYING SHOPPING: The modern vase is sent by Amazon and usually arrives in 2-5 days. We provide a 90-day free return guarantee, and your satisfaction is our number one priority.
Specifications:
Material: Silicone
Size: One Size
Optional Colors: Blue, Pink, White
Quantity: 1 Pcs