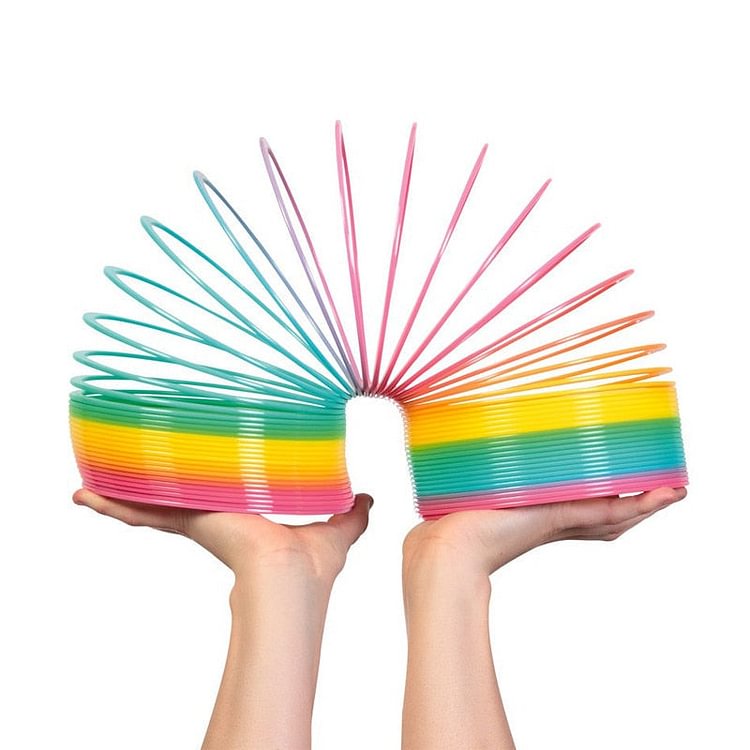 Description
A classic novelty toy that anyone can enjoy, perfect for giving out as gifts to party guests. A great looking multi-color blend on each spring toy. Colors include orange, green, yellow, purple, & blue. Children and adults will love playing with these colorful spring toys. An endless amount of entertainment watching these springs hop down a staircase, or just simply in your hands. These toys are great for goodie bags and small enough for christmas stuffer.
Perfect for party use-when you are looking for something interesting to fill those cheaper bags, it is perfect for children's party bags. This rainbow circle attracts your child's attention very much, enough to make your child stand out at the party.

Pleasure-classic magic spring toys, bring happy hours and parent-child activities for you or your children. This is a creative toy, you can also walk on the stairs, some people can use his skills and talents.
Safe and durable-the toys are safety tested and made of high-quality plastic materials. The perfect pastime while resting at home or school. Use it as a carnival prize, a playful pinata, a fun gimmick gift or a classroom reward.
Magic spring size: diameter: 7.5 cm, height: 6.5 cm. Your kids will love this, and so will you.
The package contains: 3 rainbow spring toys.