The secret trick that productivity hackers use 
Work, fitness, cooking, entertainment, study, reading, lunch break, set time to make you more efficient!
Magnetic Digital Smart Timer-Focus is the highest value skill in a world that profits from your attention. The secret trick that productivity hackers use for getting the most out of a day is to use a physical timer. A small device that has been proven to significantly improve your performance.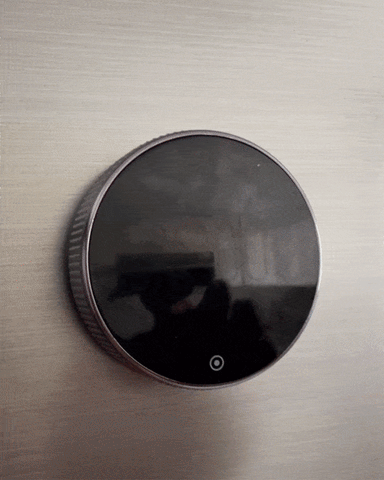 Get rid of procrastination once and for all
Build a work routine you can be proud of and get rid of procrastination once and for all. This sleek and intuitive timer by Konah Home is the perfect choice for those who care about beautiful design as well as productivity.
✓ Sleek design adds flair to your desk space
✓Support up and down counting (Starting from 0 is up counting)
✓ Easy to use with seamless rotation and time adjustment
✓ Choose your mode with countdown or stopwatch

✓ Excellent battery life 
✓ Magnetic,great for attaching to white boards
✓ Avoid annoying the neighbors with a volume adjustable alarm and silent countdown mode
✓ Save battery with LCD digital display that dims in timer mode
About this item:
【MULTIFUNTION TIMER】This digital timer is 100% useful as kids timer, kitchen timer, egg timer, visual timer, digital timer, time timer, countdown timer, gym timer, cooking timer, Pomodoro timer, kitchen timer digital, shot timer, classroom timer, stop watch, visual timers for kids, kitchen timer wind up, chess clock, sand timers for kids, digital kitchen timer, teachers timer, students timer, classroom timer, bathroom timer, meeting timer, game timer, BBQ timer.

【EASY TO USE】 Rotate the dial in the forward and reverse directions to adjust the time from 00 minutes 00 seconds to 99 minutes 55 seconds (5 seconds/level), just press the button on the timer to start timing. Long press the button to reset to 00:00. Adjust the volume and alarm time as needed on the back for 6 or 60 seconds.
【SILENT TIMER & LED DIGITAL ENERGY SAVING】 It will not make any sound from the start of timing to the sounding of the alarm. No loud ticking, fit for cooking, housework, fitness, game, classroom, meeting and other activities. The screen will also dim after 5 seconds of no operation, and then automatically turn off after another 5 seconds.

【LOUD AUDIBLE ALERT ALARM CLOCK】 You can easily be able to hear this alarm's sound in another room. It is loud and clear but not deafening. It can keep better track of hours, improve time management ability.

【MATERIAL& MAGNETIC DESIGN】 Made of ABS and the round design with bright color make the timer aesthetically pleasing. Designed with magnetic back makes it easily put on fridge and save space in the kitchen, also it can stick to classroom whiteboard , students tablet, iron wall, fridge, sports gym etc. The compact shape can be easily held in hand or placed on the table, laptop, bed, cabinet, etc.
Package Includes:
1*Magnetic Digital Smart Timer