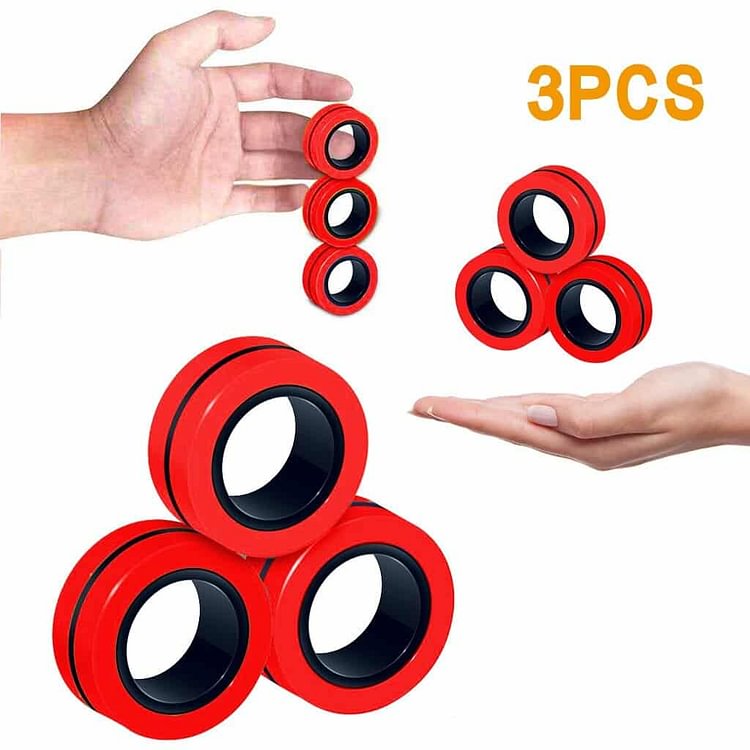 Are you back at work? Sitting in the office?  

Has the stresses of your daily commute kicked back in? 
Help your stress disappear with these magnetic rings that have a decompression effect and will immediately calm you down.  

Simply wear the rings and turn with your fingertips.  
According to expert research, the pressure of more and more people around the world is increasing sharply, which has a huge impact on your day to day life & work.
Don't become another statistic, buy your Anti-stress magnetic rings today and keep the stress away! 
About this item:
The newest fidget stress relief toy: Have fun with these cool magnetic rings! These toys for adults and children have a sleek design and are super fun to use. You can do amazing tricks for your friends or use them as a magic prop, to show your magician skills.

Easy to play with: These fidget rings are super easy to operate. Balanced and lightweight, the rings provide a smooth, consistent rotation, without falling off. Also, our magnetic rings are stable and can be used with only one hand to perform your tricks effortlessly.
Stress relief: Besides being so much fun, the fidget toys for adults can be also a good way to take the mind off your problems. The smooth rotation of the rings can be very calming and can help you to relax, clear your mind, and stimulate your imagination.