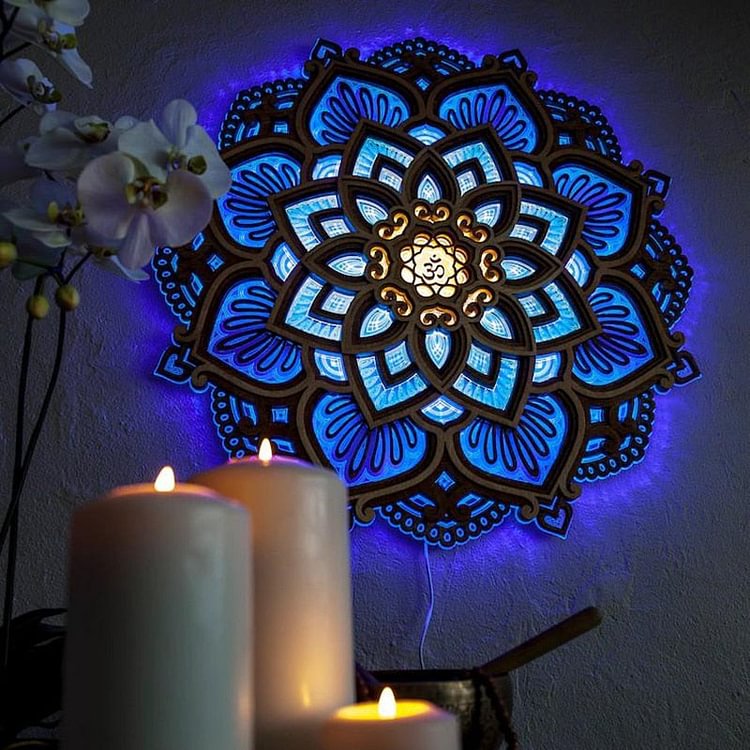 Elegant Wooden Mandala Hanging Lamp 
What makes some people's living room so desirable to stay in?
And what do they know about interior design that you don't?!
The answer is so shockingly simple, it might even surprise you: They have great wall art.
It's a lovely and high quality for lovers and friends. It will provide a stylish, modern, gorgeous, and beautiful look to your living rooms, bedrooms, homes, and offices.
Features:
Handmade: This product is half handmade with love, other half is done by precise laser cutting technology.
Easy to use: No additional assemble needed. Ready to hang.
For Spiritual use: Mandala helps boost the immune system, reduce stress and pain, lower blood pressure, promote sleep, and ease depression. These symbols are used for meditation, prayer, and healing, and art therapy for both adults and children.
Specifications:
Voltage: 12V

Power Source: AC

Switch Type: Remote Control

Body Material: ABS

Light Source: Incandescent Bulbs

Technics: Plated

Installation Type: Wall Mounted

Item Type: Wall Lamps

Lighting Area: 1-3square meters