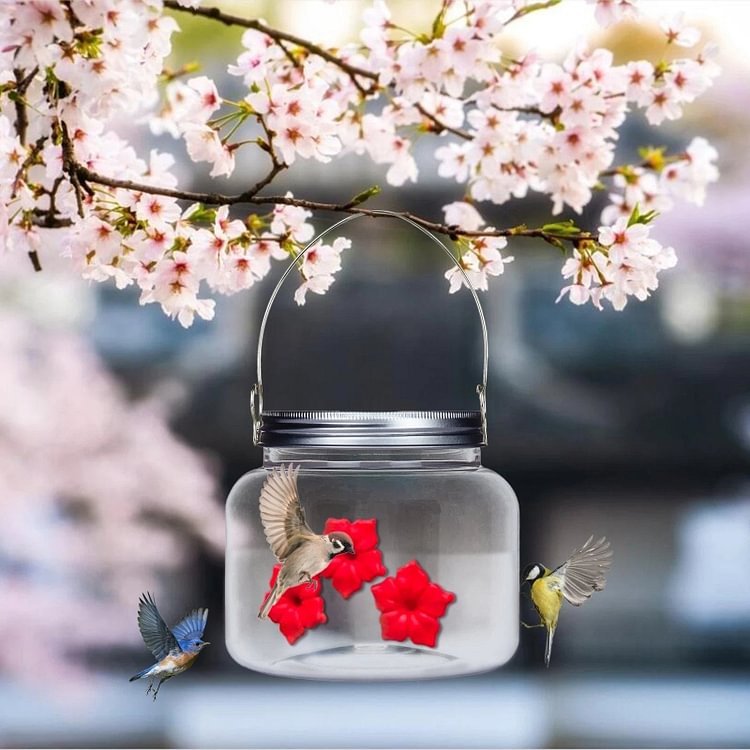 Product details:
🐦Best gift, It can be used as a decoration for your garden or as a gift for friends who like garden views and birds.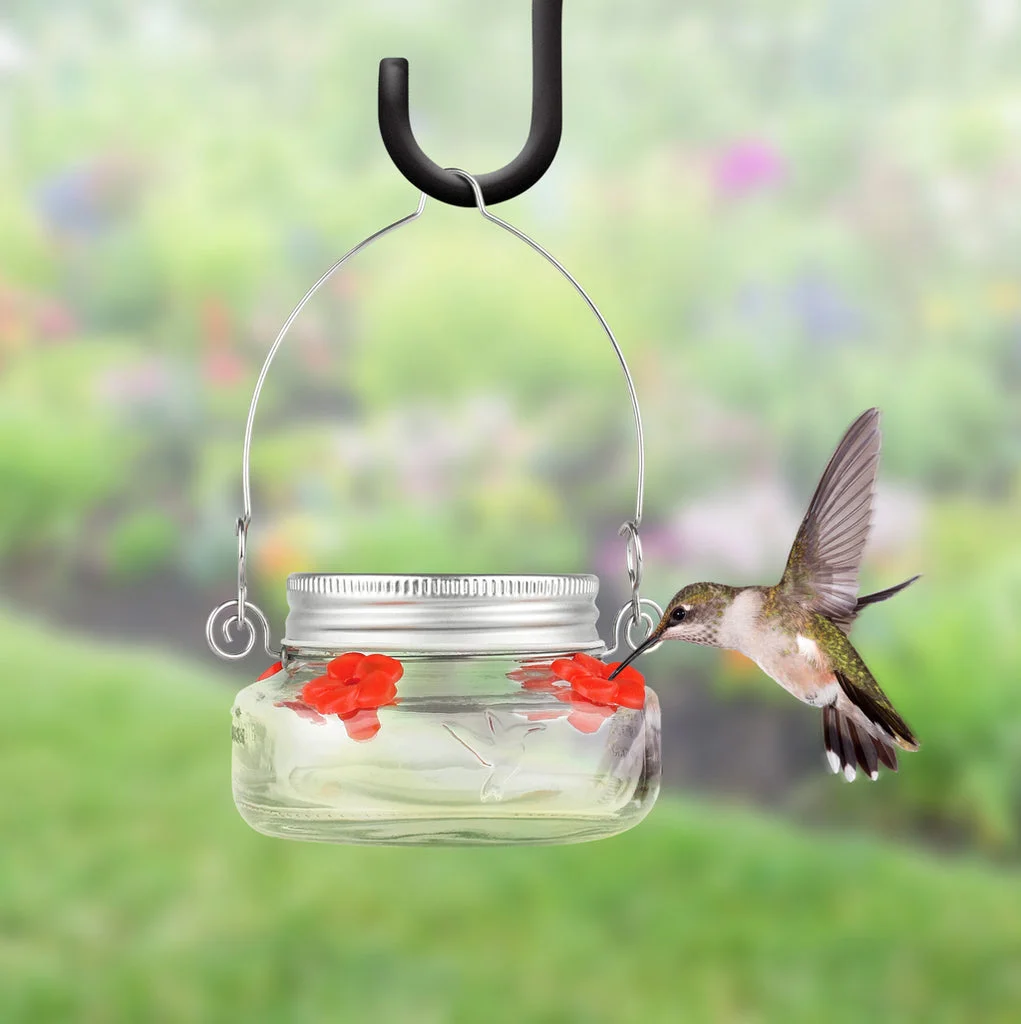 Among the smallest of birds, the hummingbird is definitely a fan favorite. With our Hummingbird Feeder, you can easily attract those iridescent hummingbird to your yard.
It's the classic design that you know and will love to see playing in your garden.This is a lovely 16 ounce Hanging feeder with three ports.
Easy to clean and just hang anywhere. This Hummingbird Feeder Bottle has a wide-mouth opening that allows for easy filling and cleaning.It has a built-in bee guard that helps to keep insects out.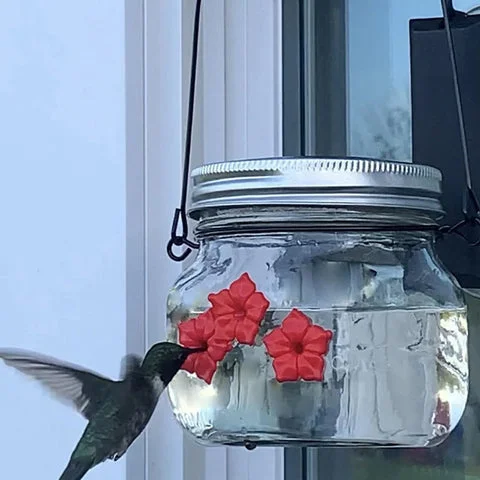 With this Hummingbird Feeder Bottle,you can attract birds such as jays, robins, sparrows, tits, and many other birds.
The feeder is not only a great gift for backyard bird lovers but also a unique gift for parents and children who love watching birds.
Specification:
Material: plastic
Color: as photos
Size:about 9.8cm in diameter
Use scene: indoor, outdoor, garden, etc.
Weight: 105g
Capacity: 16-ounce/475ml
Function: Used to feed birds
Package include:
1 X Hummingbird Feeder