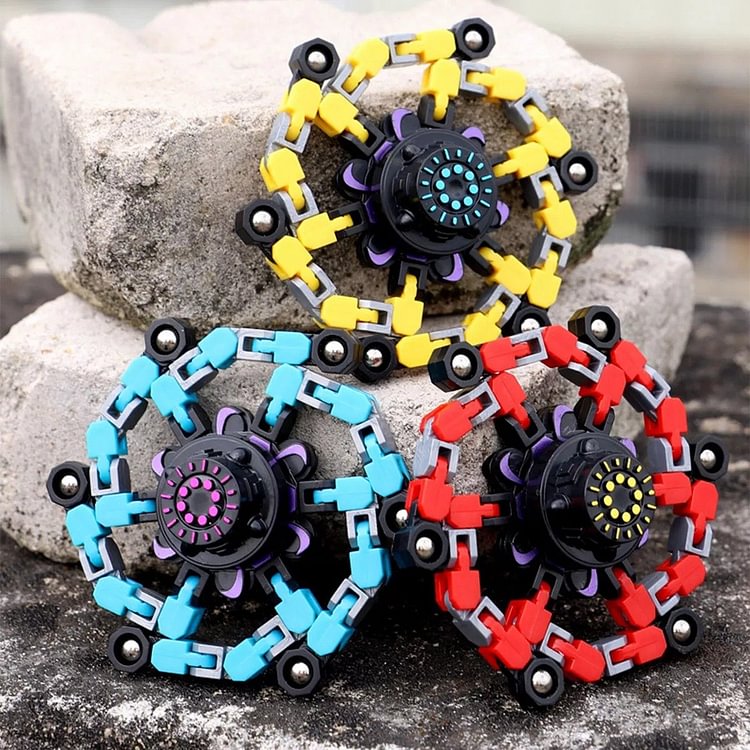 GREAT TOYS FOR FIDGET, ANXIETY, QUITTING BAD HABITS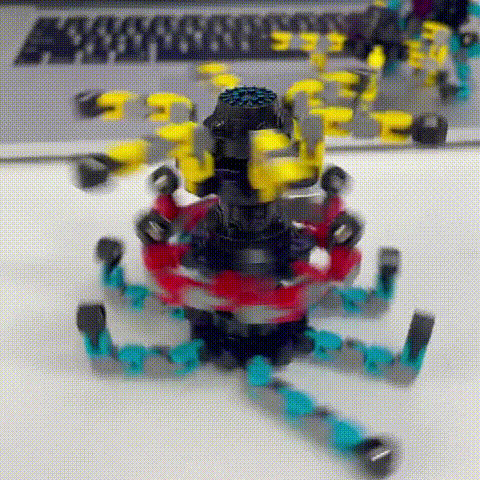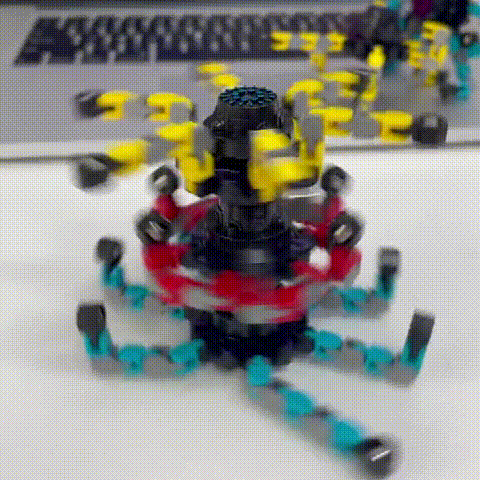 With Gyro Transformable Fingertip Anxiety Stress Relief Toy, you will be able to curb unwanted habits such as nail-biting and smoking. Your boring time will pass away quickly and you will enjoy a good time alone. Instead of fidgeting around with your fingernails you can simply grab the fidget spinner and play with it. Many people have successfully curbed unwanted habits using this funny and cool fidget toy. Compact size, easy to carry.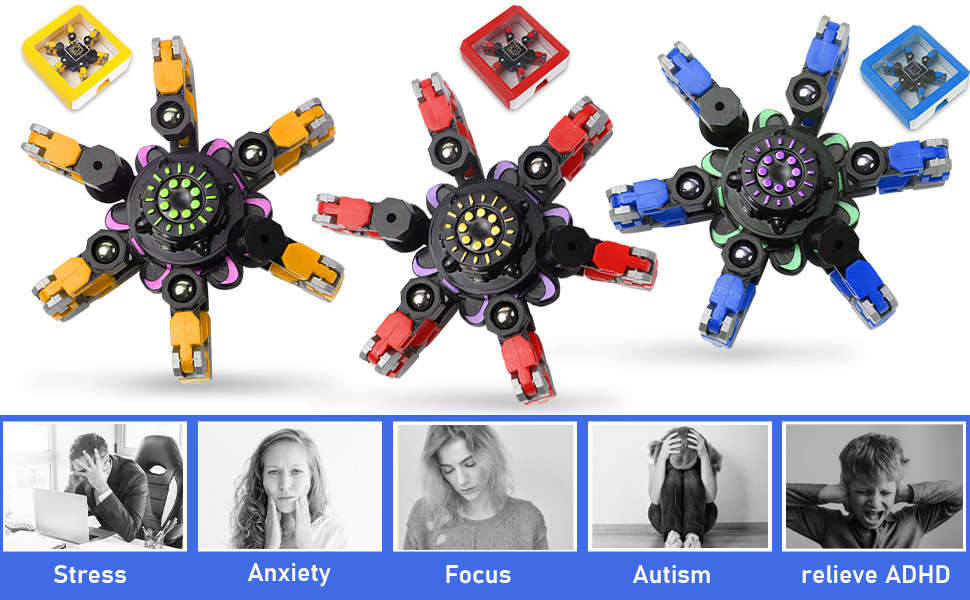 features:
【Stress Relief Toy】:Transformable fingertip gyro toys can be adjusted, moved, and spinned well. You can also shape them into various fun shapes, which can effectively help you divert attention and release stress during difficult times.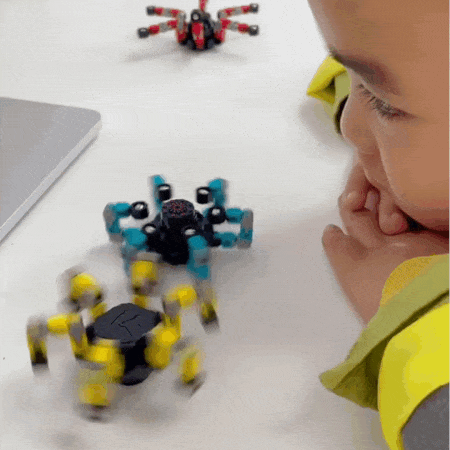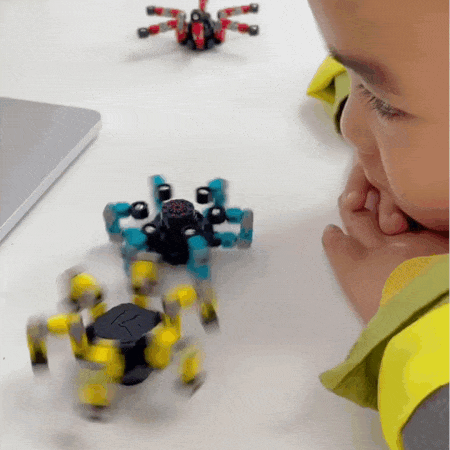 【High-Quality Material】:These fingertip gyro spinner are made of highly durable plasticIt and have smooth surface.The spinner can rotate at high speed and continue to rotate for several minutes, even not easy breaking when falls down.

【Fun Spinning】:Spin quite fast just hold with one hand.The deformable fingertip gyro toys not only would spin between the fingers holding it, but you could put it on the table like a top and they would spin for a really long time.Great entertainment for all ages.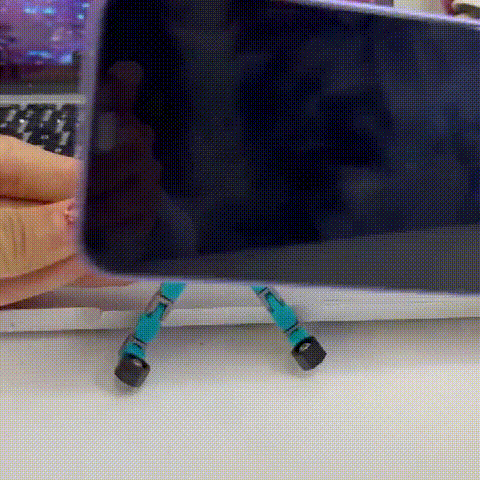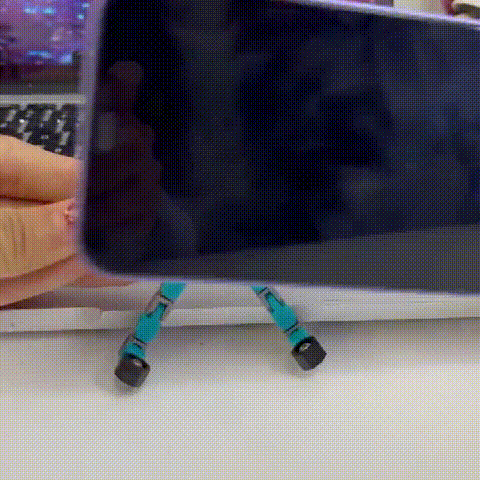 【Compact and Portable】: It's small and look like little robots.This fingertip gyro can be transformed into so many different ways,which perfect size allows people to have fun with these toys anytime, anywhere, so quickly configure them!

【Great Gift】:Fingertip gyro spinner can be a unique and practical gift.It can help children exercise hand-eye coordination ability, cultivate concentration and logical thinking skills, also can help adults to decompress.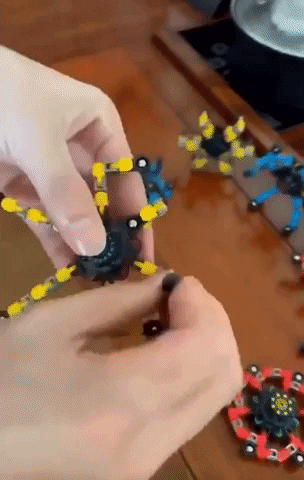 SPECIFICATIONS
Material: ABS plastic, steel balls
Size: 5.1 x 5.1 inch
Colors: Blue, red, yellow
Transformable shapes: robot, lollipop, cellphone mount, butterfly
Suitable age: 3+ years
Package includes: 1 x Gyro Transformable Fingertip Anxiety Stress Relief Toy