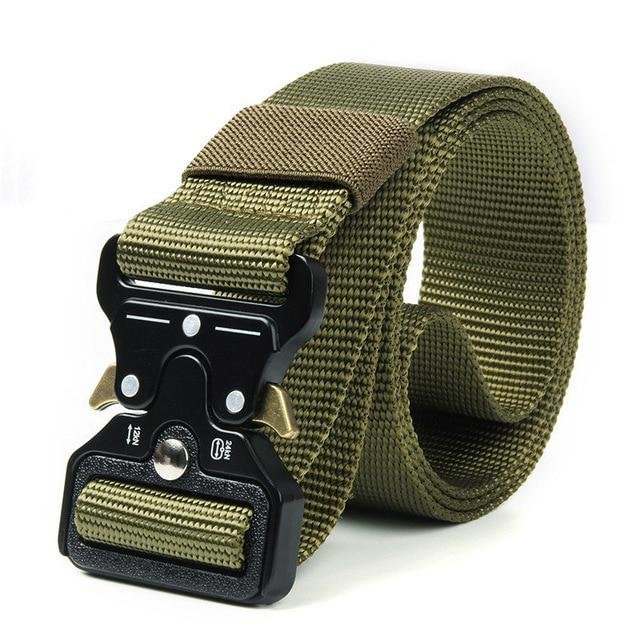 When it comes to belts, straps, and other load-bearing accessories, there are few materials better than tactical-grade nylon. The Heavy Duty Tactical Utility Belt uses this sturdy material to help you sling gear, improve the fit of your pants, and even act as a medical aid or tourniquet in an emergency.
These best are adjustable! Super and quick easy to open and close on the go. The belt is 1.5 inches wide. Perfect for everyday use. Keeps equipment solid with precision while being super lightweight.
This belt size is up to 45-61 inches which makes it perfect for hiking, light combat, carrying weapons, utility, fishing, hunting, casual, law enforcement, shooting, tactical training, airsoft, paintball and many more.
Tactical belt buckle features ultra strong material. Sturdy and durable the buckle is made from metal. Comfortable design and built for any activity. Army design makes it nice choice for a daily use. Canvas fabric and the sturdy metal buckle make the tactical belt lightweight and perfect for travel, sports and work.