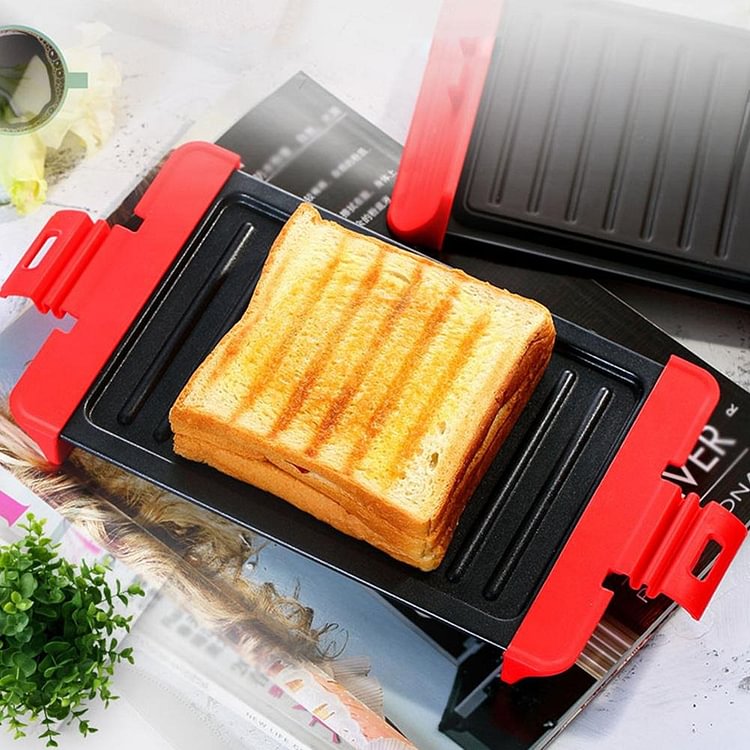 TURN YOUR MICROWAVE INTO A BBQ GRILL!
Simply open the grill, add in your food, clamp it together, microwave and watch the magic happen!
With this innovative microwave grill, you save yourself time and energy and keep your kitchen clean and safe since there are no hot metal surfaces to touch. It's also safe to use, with durable handles and a non-stick coating that makes it easy to clean.
Our microwave long grill is excellent for Chicken, Steak, Salmon, and More!
Details:
• Safe touch silicon handles
• Non-stick coating
• Cooking surface size = 19 x 13 cm
• Includes BONUS recipe book
• Save time and energy
• Safe and easy to use
• No hot metal surfaces to touch
Features:
Fast, quick and easy. Grill meat/chicken/fish, sandwiches/paninis, quesadillas, vegetables and more in a few minutes in the microwave.

Made of microwave-approved material which transforms microwave energy into heat.
Preheat the grill then place food on the heated grill. Secure the plates with included silicone bands & grill in your microwave.

Cooking surface is non-stick-making clean-up easy and decreasing the need for oil or butter. Place completely in the dishwasher.

Use nylon or silicone tools and do not cut on the cooking surface. Follow the instructions for safe, healthy, delicious and quick grilled meals.
Package Includes:
1*Microwave Non-Stick Long Grill