Want a cinematic view of the movie in the comfort of your home or anywhere possible? Want your kids to feel that cinematic vibe inside their room without the hassle of having a big projector? Love to have a camping movie viewing? You just got to have our 
Portable Nano Projector! 
No need to go to cinemas for your kids to experience the vibe. Hassle-free setting up the cinema view for everyone.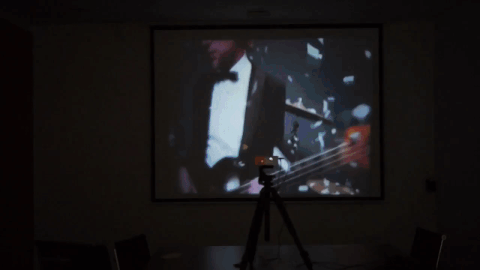 You can take it anywhere you go - cute design, super-sized, this item would be your best friend and «anti-bored-system» on every journey. You need to have it!
YOUR PERSONAL MOVIE THEATER EXPERIENCE
Turn any surface into a 
full-blown
 home theatre up to 
220 inches 
diagonally!   Lifelike image size for you to enjoy movies, tv shows, sports games or concerts like never before! 
Perfect for movies and even games!
 EASY TO USE ON MULTIPLE DEVICES
Enhance your entertainment experience with mini™ HD Movie Projector for movies, TV, gaming, and music.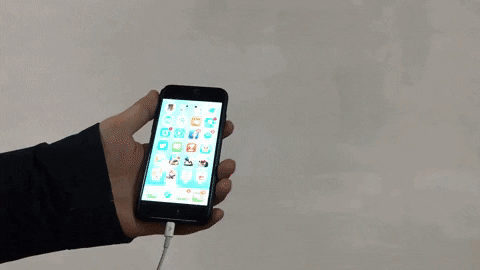 Connect with laptops, USB drives, DVD players, Amazon Fire TV Sticks, and   Xbox/PS4. When combined with an HDMI adapter, enjoy connections with smartphones, computers, or tablets.
 SHARE MOVIES, VIDEOS, AND EVEN   PRESENTATIONS ON THE GO! 
 Without the
annoying
problems like
video jitters, color problems

 
or
 

lamp   replacements
that older projectors have. 
 Ideal for home theatre, movies at home or even on an outdoor camping trip! The portable projector can even be powered from just a
power bank!
FEATURES 
Bright & Vibrant - 600 lumens & 800:1 contrast that rival high-end LED TV

True Theater Experience (Screen Ratio 4:3)

Compact & Portable - 5 x 3.4 x 1.8 inches and weigh in at 6oz

Support up to 16.7M colors

Projection Distance - 0.8-2M (for best performance)

NeverDieLamp - 30,000 hours of lamp life

Built-In Speaker (You can also use your external speaker)

Works With Any Device - HDMI, USB, AV cord, 3.5mm jack, Micro SD, TF card connections
Can be powered from just a Powerbank. Perfect for camping!
Movie Screen:
The Outdoor Big Screen offers you a widescreen of viewing pleasure right in your own lawn. Watch HD and high-quality movies with the screen's oxford nylon reflective material for high-resolution imagery and enriched colors. Set up and take down is simple and easy, taking only a few minutes.