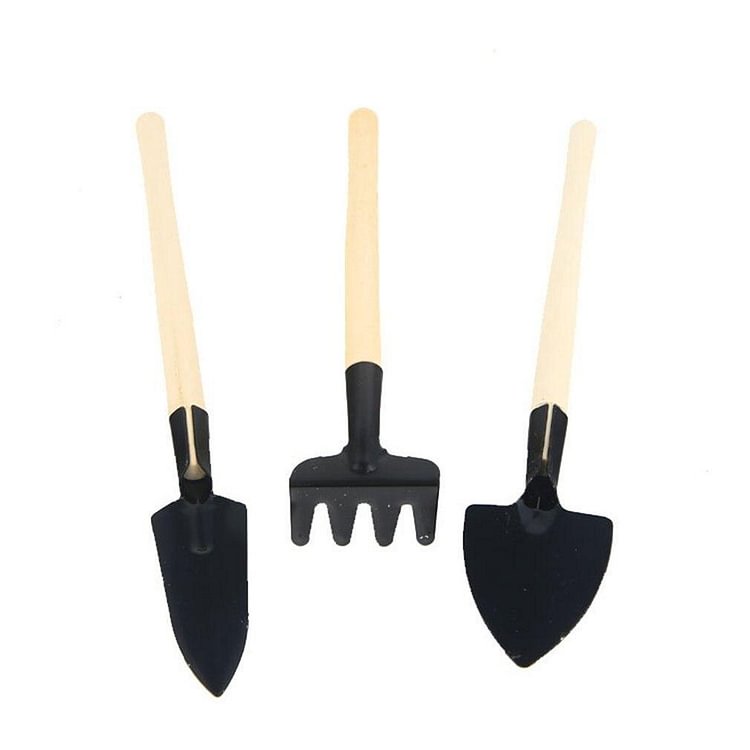 Portable Gardening kits: Very small size, for indoor plants, house plants, flower Pot, Desktop pot, cactus vegetables and so on.

High Quality Material: Made of non-slipped wood handle and durable steel head. Light and high hardness.

Package and Mini Size: A set 3 pcs, one hand trowel, one transplant trowel, one cultivator hand rake, approx. 7.5'' length and 1'' width, small size suitable for indoor plants and transplant.

Widely use Multifunctional: Excellent gardening tools for digging soil, transplanting, loosening soil, weeding, etc. Very suitable for small gardens, pot plants and indoor plants.

Safe tools for all ages: Safe and comfortable for kids, teens, adults, and elders. Making gardening planting become a leisure and fun activity for entire family. Parents can build children's practical ability when enjoying the fun of gardening.