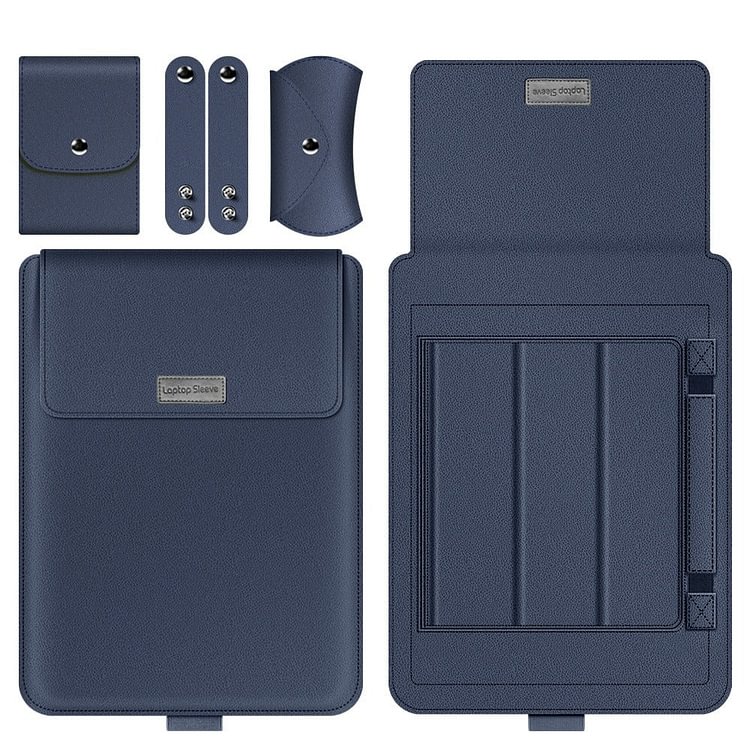 Looking for a multifunctional laptop bag that not only protects your device but also serves as a laptop stand?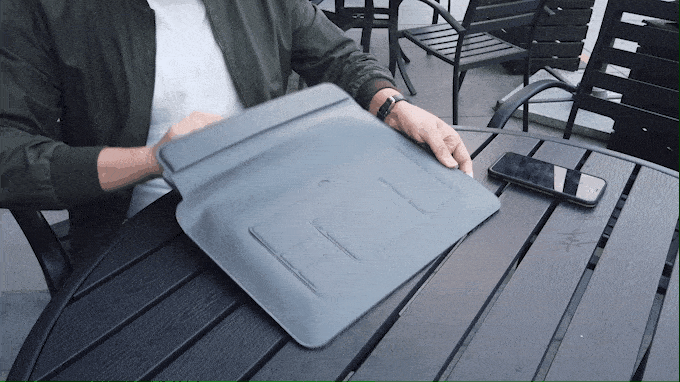 This Multifunctional Laptop Bag is everything you require. The laptop sleeve not only protects your laptop from unexpected damage but also works as a ventilated laptop stand to make your work easier. Its envelope design allows you to carry your MacBook/ laptop/ notebook/ ultrabook in a uniquely sleek style.
It is designed and constructed to be comfortable, beautiful, and safe, providing you with the ideal solution for travel, business, and leisure. It will keep your device safe from harm. So don't worry about causing any harm.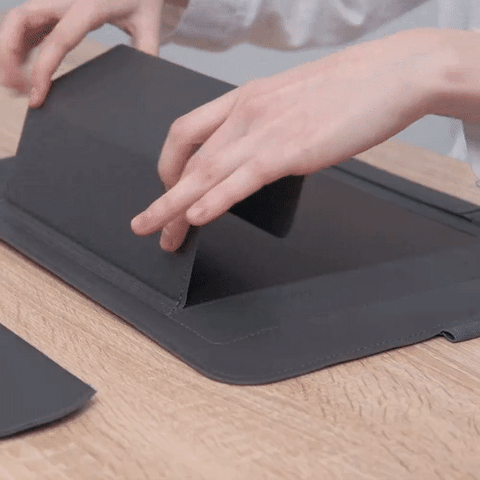 Why should you have this Multifunctional Laptop Bag?
✅ Stylish Appearance: Its simple design is fashionable and can complement any of your dress styles. Whether you are going to work or on a business trip, traveling, or going to a coffee shop, the case is a good choice for carrying your laptop.
✅ Protect Your Device: This sleeve case, made of water-resistant synthetic leather and soft lining, will effectively protect your laptop from unwanted scratches, water, coffee, and dust, which may cause damage to your device. So don't be concerned about causing damage.
✅ Easy to Carry: This Laptop Sleeve's lightweight and slim design allows it to be carried alone or slipped into a backpack, briefcase, or suitcase without adding too much weight, bringing more convenience at school, office, or during travel.
✅ Portable Mouse Pad: When you don't have an extra mouse pad, the case can be used as a mouse pad as well as a laptop sleeve.
✅ Multi-function Design: It is not only a laptop sleeve but also a laptop holder; you can use the holder function to adjust the angle of the notebook, bringing a more comfortable working experience when you are tired.
Specification:
Material:

 PU

Style: 

Liner Sleeve

Patterns:

solid