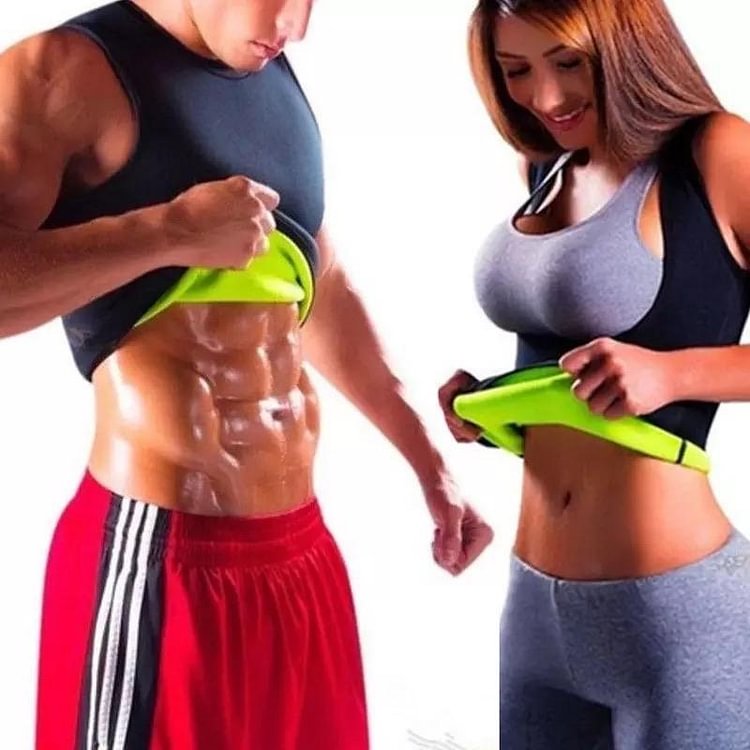 -PROMOTES WEIGHT LOSS:

Helps you lose up to 5 inches around your waist in 2-3 weeks or less! Patented neoprene material preserves body heat and stimulates sweat during exercise. Its revolutionary design helps you achieve results faster and easier. 

-STAYS DRY ON THE OUTSIDE:

Its special material increases body temperature and absorbs sweat so you're always dry on the outside. This allows you to wear your Body Shaper throughout normal daily activities such as work, mall, school, etc.

-COMFORTABLE MATERIAL:

Comfortable, lightweight, stretchy fabric molds and moves with your body while performing any activity. It looks great and matches with any combination of workout tops or can even be worn under everyday clothes.
Unique design provides abdominal compression and lumbar support.
Acts like a portable sauna to trap body heat
Designed to fight unwanted fat deposits on abdominal muscles
Made to maximize the metabolism and help burn calories
Works to remove toxins
Returns your postpartum belly into its original shape
Usually bought in pairs to alternate between days
*To choose your correct size, please match your Waist Size or Pants Size to the size chart above. If you are in between sizes, please pick the larger size.
Women's Size Chart
Men's Size Chart
How to wash:

Hand wash + Cold water + Bleach free +Air Drying(Hand wash only in lukewarm water less than 30°C,No Bleach)