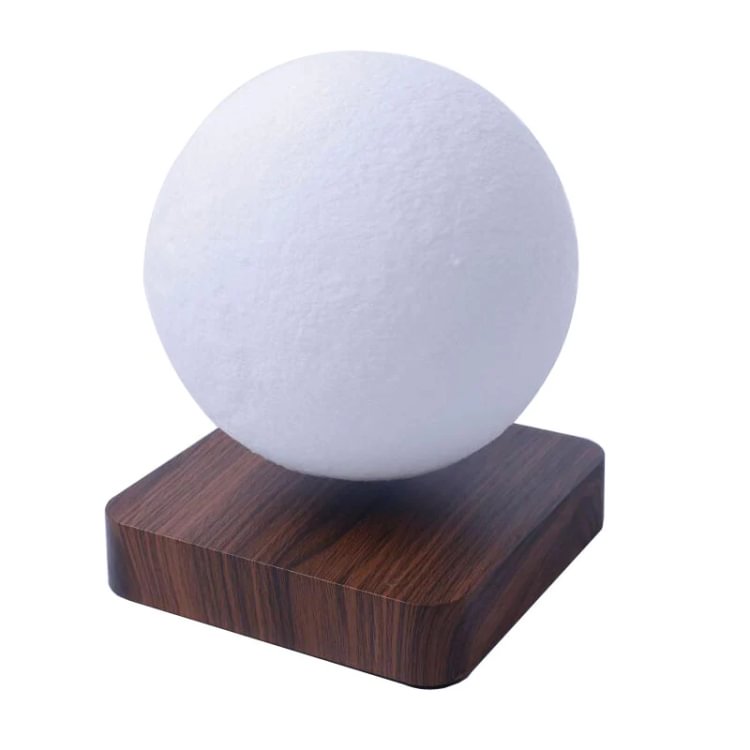 Love Your Home to the Moon and Back? Prove it... with this Levitating Moon Lamp!
There's something enchanting (not to mention nostalgic...) about the moon. It hovers above our heads our whole lives, but we never get to see it close up. That changes now with our ORIGINAL Levitating Moon Lamp.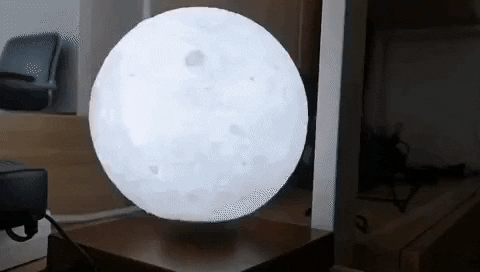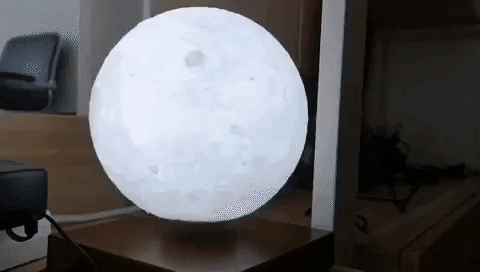 This captivating Levitating Moon is incredibly realistic - just as the real moon hangs peacefully in space, supported by the unseen weightless force or gravity, your Levitating Moon offers the same consistency and dreamlike charm.
Does It Really Float?
Yes! The 3D Levitating Moon Lamp really is suspended in midair. But how? While your friends will probably wave their hands under the moon to find the wire, you'll snicker in the corner knowing how it really works - which is with magnets. These are invisible forces to propel your 3D Levitating Moon Lamp up into the air, where it will hover a few centimeters above the base.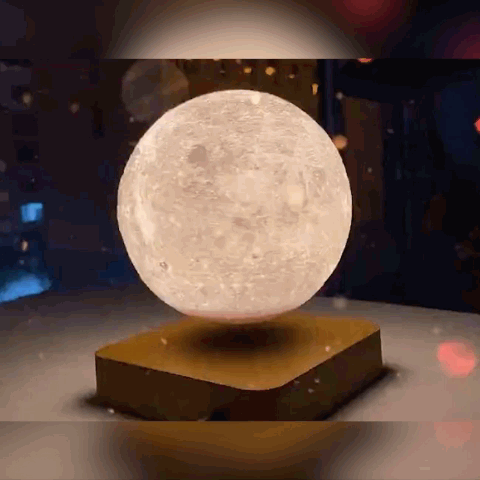 The All Rounder Gift
The 3D Levitating Moon Lamp would undoubtedly transform any special person's home into something magical. The possibilities are endless and satisfaction is guaranteed. Surprise your family and friends with a unique gift that is really out of this world. We've found this to be a great gift for all ages who have a passion for outer space and its secrets.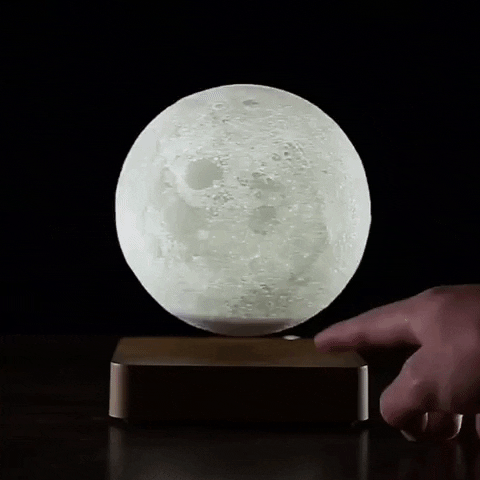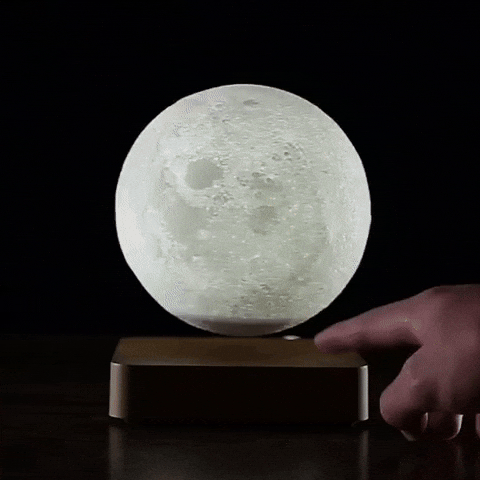 How To Levitate?
Operating levitating devices requires a lot of patience and practice at first. If this is your first time using magnetic levitation products, you may need to attempt a few times first before succeeding. However, once you succeed, it only gets easier!
Step 1:
Place the base on a flat, non-ferrous surface and turn on the power by connecting the cable to the base and plugging the adapter to your outlet.
Step 2:
Hold your 3D Levitating Moon Lamp with both hands. Start from the center, about 10cm above the base, and slowly lower your hands until you are about 2cm above the base. You will feel an upward repulsion force from the base.
Step 3:
Once you feel that it is almost balanced in mid-air (not falling down or being pushed up), slowly loosen your grip. If it ends up being sucked to the base, pick it up and restart from step 2 again. Otherwise, great job, you got it to levitate!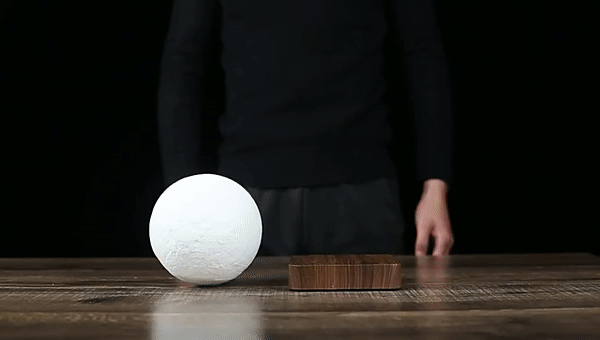 Your Order Includes:
1x Wireless 3D Levitating Moon Lamp
1x AC Adapter
1x Wooden Dock (Choice of 'Light' or 'Dark')
1x Instruction Manual