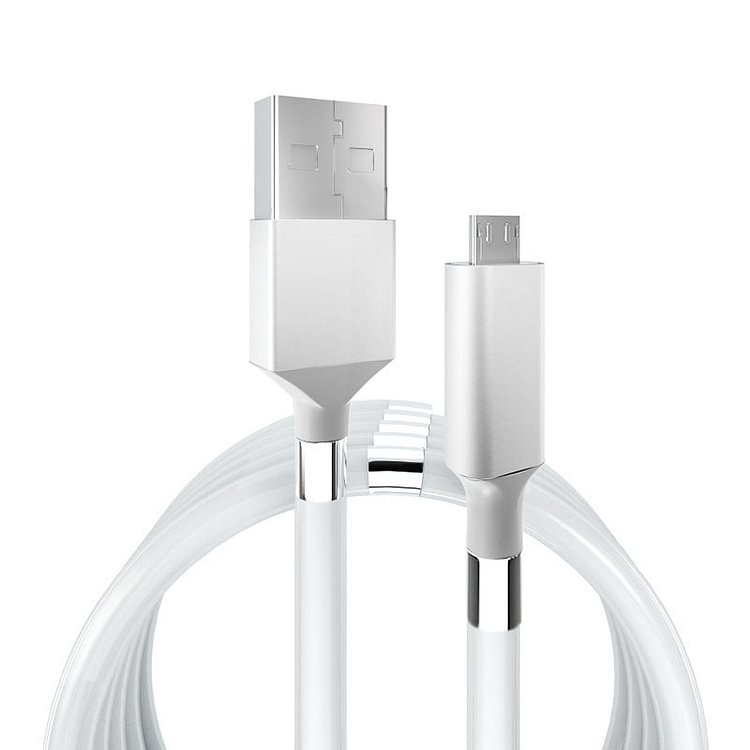 No more messy and dangerous cables with the Charging Cable - The Self-Winding Easy Storage USB Cable.
Ingenious Magnetic Bonding - Each cable has a strong magnetic attraction that keeps it organized and mess-free, saving you more time and space. Whether you are out doing your groceries, walking your dog in the park, going for a long drive, or just staying home, you'll never have to worry about messy and dangerous charging cables!
Flexible and Manageable Cables - No more knotting or tangling of cables to suit your needs with its bendable silicone wires. 
Quick Charging and Data Transfer - Enjoy fast charging and seamless syncing of data thanks to its universally compatible magnetic cables. 
Sleek and Compact Design - Its sophisticated design offers excellent protection from excessive heat and short-circuiting. 
Made of Ultra Durable Material - Made of military-grade copper wires that promote signal quality and strength.
30-Day Money-Back Guarantee - Not happy with the product? Just send it back and you will get all your money back - no questions asked.
Our self Winding Magnetic Charging Cable meets all of your needs with no knottiness!
The magnetic phone charging cable is space saving and can be folded to keep in shape with no tangles.
This magnetic charging cable can enhance your working efficiency with 2.4A fast charging technology.
Product Highlights 
DURABLE AND NIMBLE: Can be folded to keep in shape and no tangles.

FAST CHARGING: Comes with 2.4A fast charging technology.

PERFECT FOR WORKSPACE: No disturbance in your workplace!
Specifications
Features: Fast charge

Length: 1m

Applicable Models: General
Package Contains:
1x Self Winding Magnetic Charging Cable