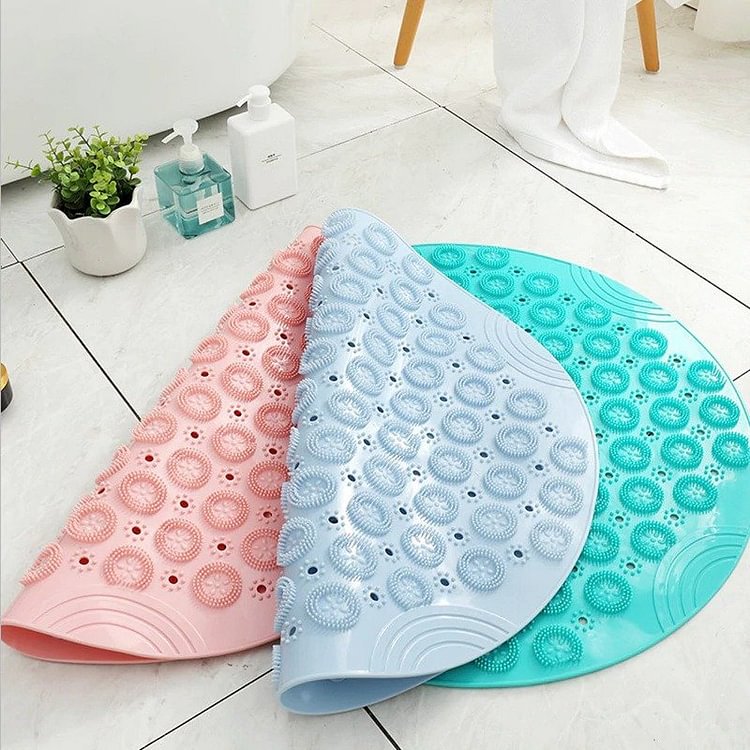 Good circulation is vital to a person's health. Foot massage is one of the different ways to improve foot and leg circulation for a happier and healthier you.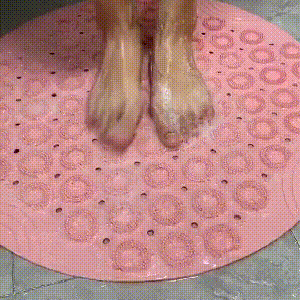 POWERFUL SUCTION & FOOT CARE CLEANING MASSAGER
anti slip  massage mat Pad Silicone Pad features more than a thousand massage bristles for the ultimate invigorating brush action.
DURABLE AND EASY TO USE
anti slip massage mat Silicone Pad is made of the highest quality materials and will last for years.
This feet brush is very easy to use, especially recommended for people with hip and back problems, there's no need to bend over; it's excellent for use in the shower or bathtub.
HEALTHY CLEAN + PROMOTES FOOT CIRCULATION
Stimulates circulation and blood flow to the feet and produces a feeling of all-over well-being and health. Softens, rejuvenates, and prevents dry, callused feet and other foot ailments like Athlete's Foot.
It removes dead skin, thoroughly cleans soapy feet, including the often neglected areas between the toes; the back features a strong suction cup to prevent slippage.
This foot washer not only cleans your feet but improves blood circulation, giving you the added energy boost you need to start your day right.
PRODUCT FEATURES:

Flexible soft elastic not easy to deform
Generous amount of cleaning bristles, long and soft enough to comfortably clean your feet.
Suitable for family use. Easy to clean, convenient storage.
SPECIFICATIONS:
Material: High Quality Food-grade Silicone Gel
Size: 31cm in Diameter/55cm in Diameter
Weight: 140g/700g
Thickness: 2.5cm
PACKAGE CONTAINS:
1x Non-slip Massage Silicone Pad