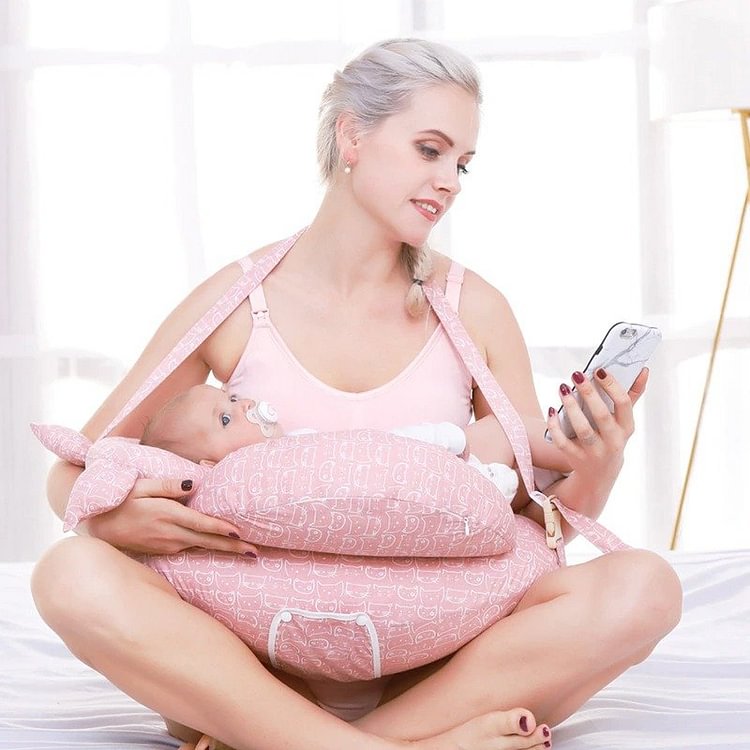 Breastfeeding - The thread of life that connects mother and baby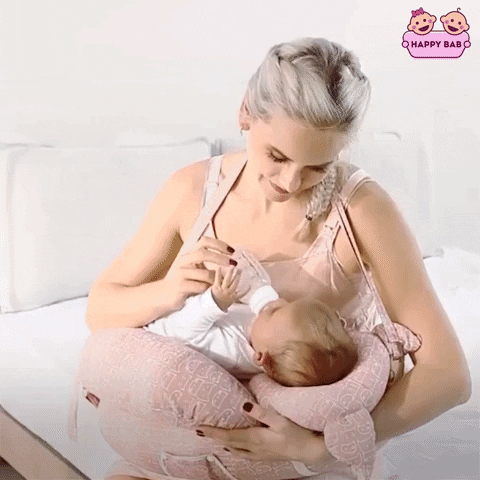 Proper placement of the baby on the breast and a good breastfeeding position are necessary prerequisites for successful breastfeeding. Even in cases where the mother does not have enough milk for the baby, any amount of breast milk will have an amazing effect.
This type of relationship means that we have two active participants in the breastfeeding process - the mother and the baby. Teamwork and coordination are expected from both so that breastfeeding is efficient for the baby and pleasant for the mother.

A breastfeeding pillow that provides comfort for you and your baby will be a great help when breastfeeding.
The ergonomic design keeps the baby's head and neck in the correct position and reduces the possibility of the baby choking or vomiting on its own.

The pillow's design is such that it adapts to every body shape, and the strap that is placed over the shoulders reduces the pressure on the arms, shoulders, and queen.
Setting up a pillow is easy, and it takes less than a minute to be ready to feed your baby.

You can move the baby's head pillow to choose which side to hold the baby on.

The pillow cover is made of cotton, easy to remove, and can be machine washed.
The pad filling is also cotton, so your baby will enjoy it while feeding.
After breastfeeding, the baby can learn to sit on the pillow, and growth is easier.
Specification:
| | |
| --- | --- |
| Material Cover | Cotton |
| Material Filling | Cotton |
| Product size - Breastfeeding Pillow | 60*60cm / 23.62*23.62in |
| Product size - Baby Pillow | 23*23cm / 9.05*9.05in |
| Product size - Fence protection pillow | 34*12cm / 13.38*4.72in |
| Weight | 1.1kg / 2.42lbs |