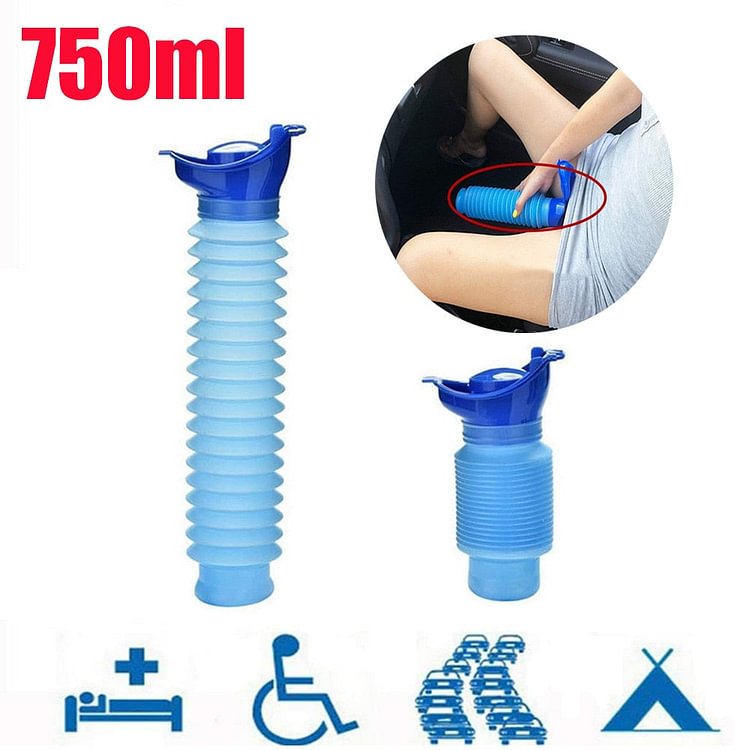 Get relief on the go with Pocket Toilet in the case of an emergency!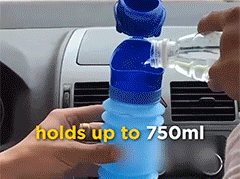 Description

Men's Pocket Toilet Pocket Toilet - Your bathroom in the car! Travelling is always exciting, but holding your pee during a long road trip is ultimate desperation…Pick our Road Trip Pocket Toilet and stop torturing yourself now!
A must-have accessory for camping, car trips, hiking or other outdoor activities.
Retractable with a capacity of 750ml, suitable for most people, whether it is a child or an adult. Made of PP material, it has a long service life and is not easy to leak.
The small size, light weight and retractable emergency toilet are easy to carry.
After cleaning, you can use this portable travel urinal over and over again for easy access. Easily available to facilitate cleaning.
Can be repeatedly used after cleaning. Can use for each member of the family. Use the international environmental protection material. Urine bucket sealing performance is good, after use will not leak.
The main body of adopting extensible in order to carry conveniently. Small size, easy to carry. This product is unisex for adult & kids, reusable, hygienic, flexible, hermetic, accordion design.
Specifications:
Color: blue
Material: PP
Size: 15*7cm
Capacity: 750ml
Note:
Because of the resolution of the screen, the color may be a little different.
There may be some errors in size due to the way of measurement.
Package included:
1 * travel pee pot.