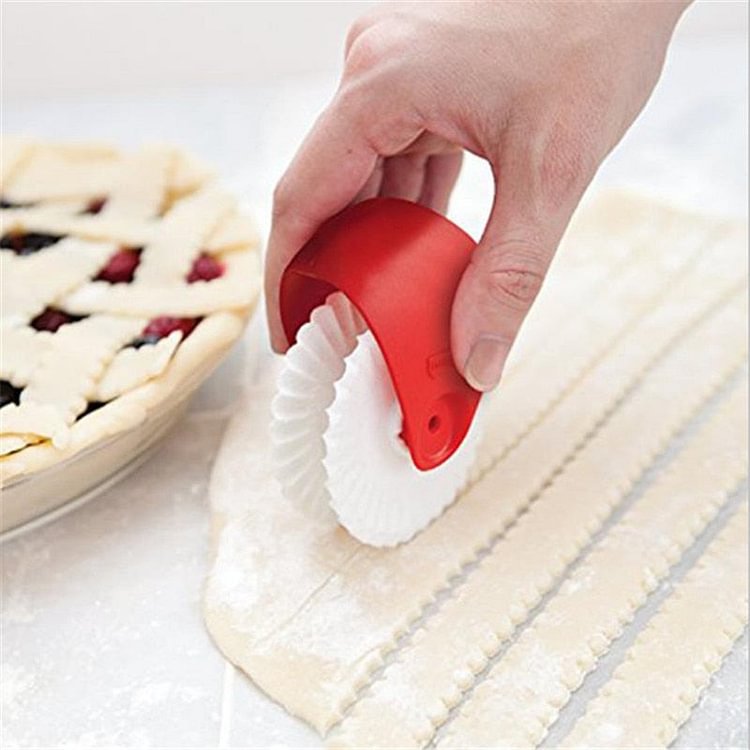 Make Perfect Pies Like A Pro And Take Your Baking Skills To The Next Level!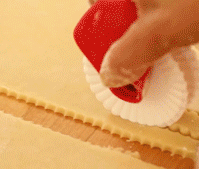 Bake the perfect pie every time with the Pastry Wheel Decorator! With this set that comes with 2 pastry tools (cutter & edge decorator), you will enjoy baking more!
To decorate your pie, easily stamp the pie crust with a classic and beautifully braided pattern by rolling the wheel along the edge of your prepared crust. To cut the pastry, roll out the pie dough onto a floured surface to cut perfect 3/4-inch wide lattice strips every time! Quickly and easily create an even and consistent lattice strips. Made of 100% BPA-free and FDA approved silicone material, be worry-free with this safe to use decorator for pies, quiches, fondant, and many more!
Features:
Pastry Cutter & Decorator: Easily make and beautifully finish your pie crusts and quiches every time you bake with this pastry wheel decorator.
Easy To Glide & Roll: Lightly and smoothly roll the decorator/cutter to get a decorative finish.
Precise Cutting: With this decorator, you can create consistently shaped strips and braided edges.
Safe To Use & Wash: Made with 100% BPA-free materials, FDA approved silicone to ensure that it is completely safe for baking and the dishwasher.
Specifications:
Material: Food-grade Silicone & Plastic
Size: Cutter: 10 x 8 x 2 cm, Decorator: 9.5 x 8 x 2.3 cm
Package Includes:
1 x Pastry Wheel Roll Cutter
1 x Edge Decorator