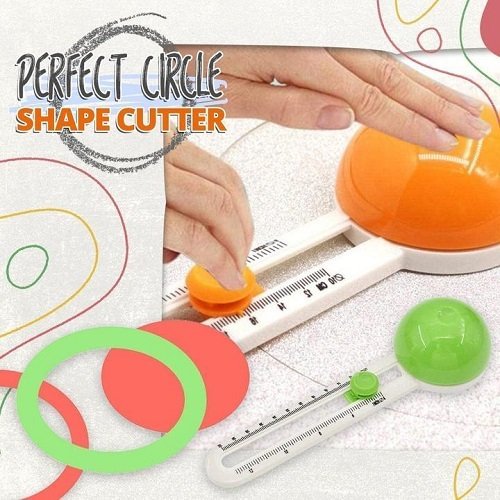 Cut perfect circles for every artwork!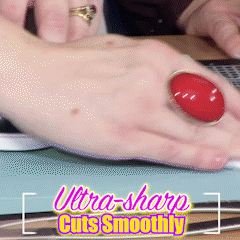 This Perfect Circle Shape Cutter can help you cut circular shapes on various crafting materials with precision and ease! It features a rotary tool with two cutter heads and adjustable measuring channels that cut a perfect 360 degree angle.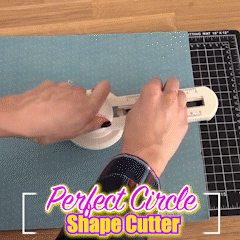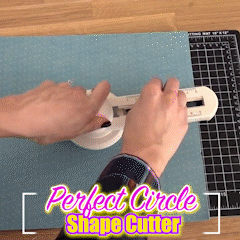 This small but handy tool is lightweight, durable, and easy to use. It's built with a blade shutter to let you flip the lock into a safe position to cut the circles. The blades are ultra-sharp and can cut small and big circles. Perfect for all your DIY projects!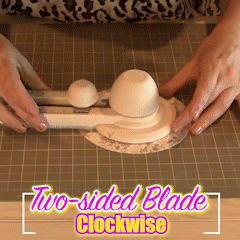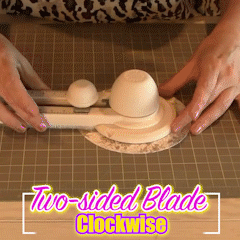 How to Use:
1. Press down on the center grip handle.
2. Lift the smaller handle and slide back or forth to get the size you need.
3. Press down on the smaller handle and turn it clockwise or counterclockwise to cut out a circle.

Why Use a Craft Rotary Circle Cutter?
No more struggling to cut out circles- get them perfect every time!

Bring it anywhere thanks to a mini portable design.

Works on printing paper, photo paper, craft paper, and optical film.

Great for DIY, school projects, craft time in class, and more.

Product Specifications:
Material: Plastic
Cuts perfect circles
Adjustable cutting blade
Cuts circles of diameter 10.3-33.5 cm
3 cutting heads included
Suitable for photo paper, cardboard, composite paper, optical film
Use for scrapbooking, office work, DIY projects, decorations