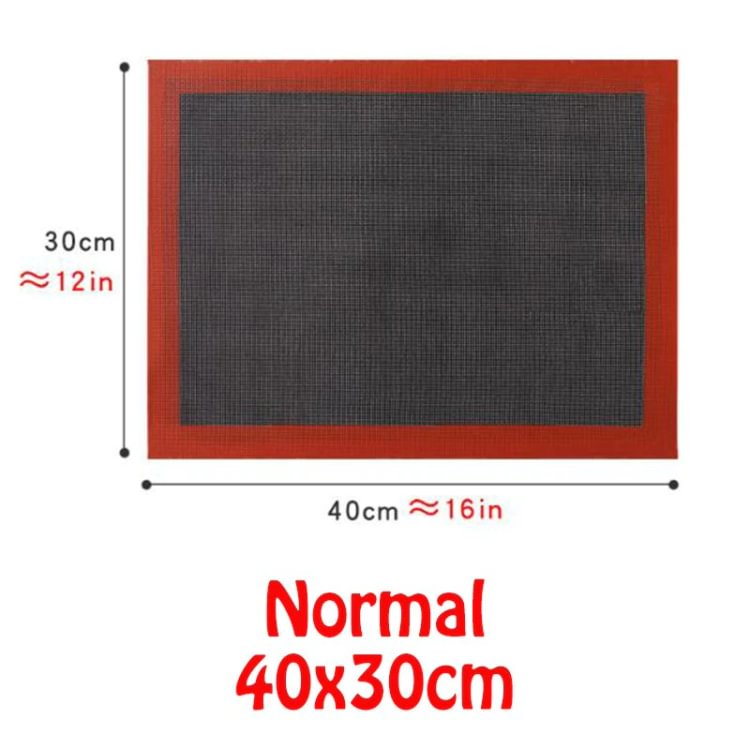 New Silicone Perforated Baking Mat Non-Stick baking Oven sheet liner for Cookie /Bread/ Macaroon
Product Description
The non-stick mat has a perforated texture, covered with food grade silicone. Since dough contains about 60-80% water, the  perforated
texture allows the water to seep through the mat, leaving a perfect crusty finish. Use for your homemade biscuits, pizza, and bread!
It is effective for freezing, proofing, and baking for all dough types as well as ideal for the par-baking of tarts. The mat must be used
flat and placed on a tray preferably perforated for a better circulation of the heat. To clean the mat, use a soft sponge under running water.
Product Features
Non-stick mat has perforated texture, covered with food grade silicone
Effective for freezing or baking bread of all shapes as sizes
Must be used flat and placed on a tray
Easy to clean--use a soft sponge under hot water
Specification
Size: 40 X 30CM (15.8" x 11.9")
High Temperuture Non Stick Baking Mat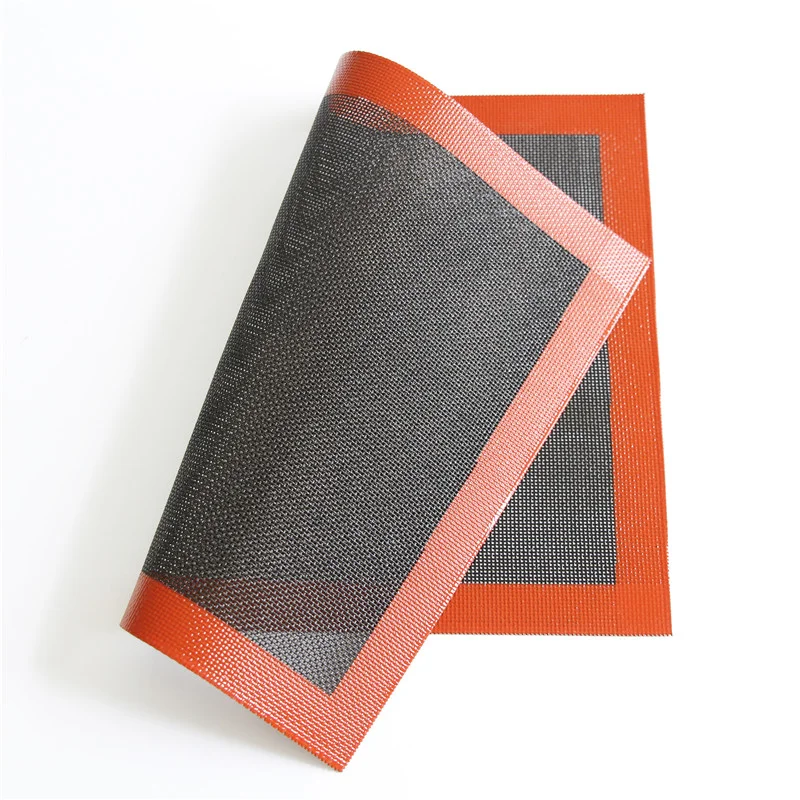 Can be use over 2500 times, Durable!