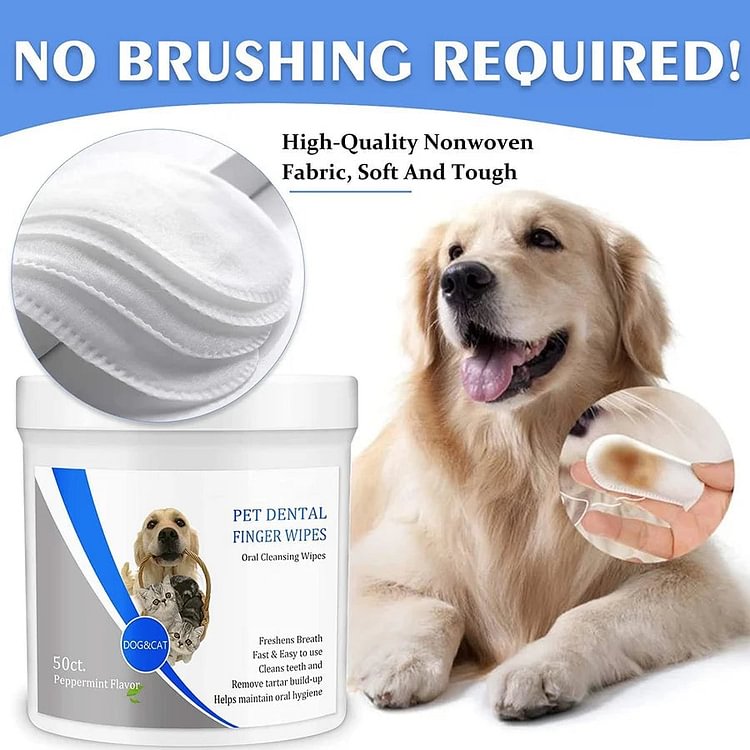 Still upset about your pet's mouth???
Is your pet allergic to toothbrushes and refuses to allow you to brush their teeth?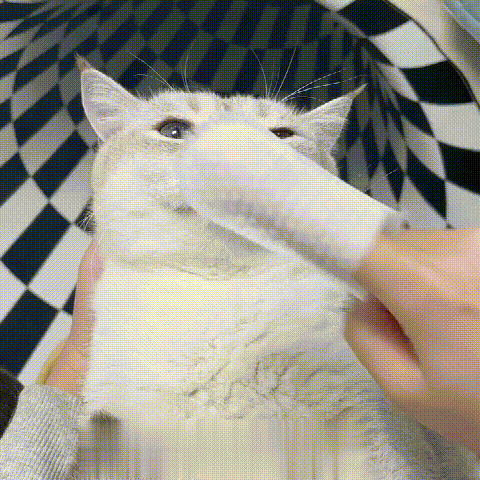 These Pet Dental Cleaning Finger Wipes are a convenient way to keep your pet's dental hygiene in check without brushing. It gently cleans your pet's teeth and gums while leaving a pleasant peppermint scent. It's slimmer, so it slides easily between the dog's cheeks and teeth, allowing you to reach and feel each tooth while remaining stable. Assist in removing plaque from teeth, removing tooth stains, massaging gums, and freshening breath. It is an alternative to the finger brush for actually feeling the teeth and is the ideal approach to regular tooth brushing.
Bullet Points:
🐈‍⬛Finger sleeve design: It features a finger sleeve design that fits the size of the finger, easy to use, can also interact with pets while cleaning teeth, and enhance intimacy.
🐈‍⬛Principle of wet wipes: Disposable wet tissue, can be directly thrown when used, which is clean.
🐈‍⬛Mild products: Mild and non-irritating, non-alcoholic ingredients, can be used with confidence
🐈‍⬛Plant formula: With mint ingredients for fresh breath, efficient cleaning of tartar, longer lasting effect
🐈‍⬛Dust cover design: Use it immediately without waste, simple, convenient and hygienic.
Note: 
After each cleaning, remember to reward your pets,
avoid direct contact with pet eyes,
 keep away from light and store at room temperature, 
and place them in places where 
children and pets can't reach.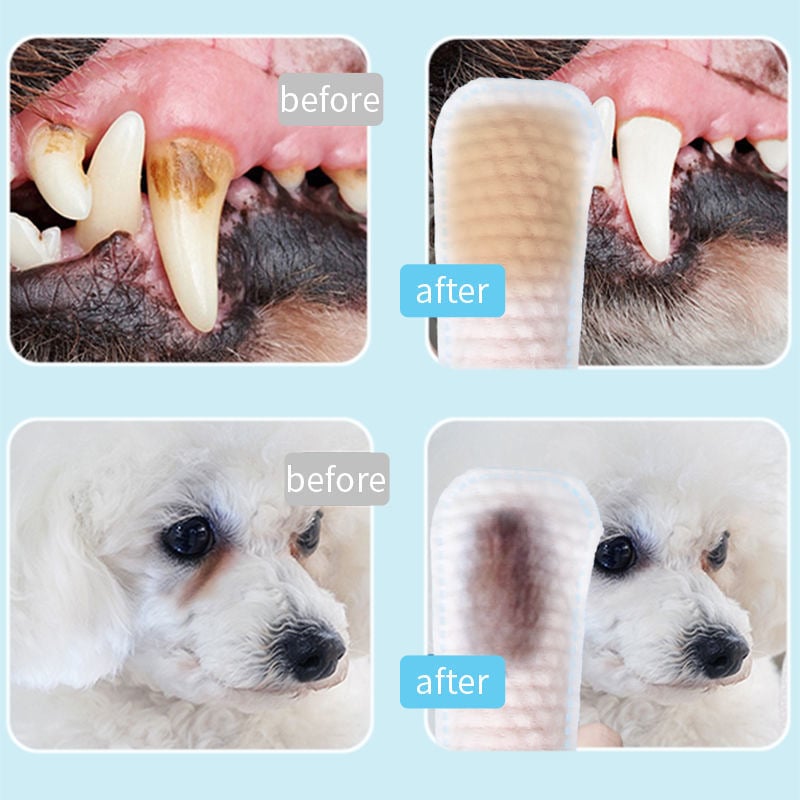 Information:
Product Name: Pet Finger Wipes
Material: Natural cotton
Color: White
Specifications: 50 PCS / box
Weight: about 200g (with package weight)
Applicable object: 

for cat and dog