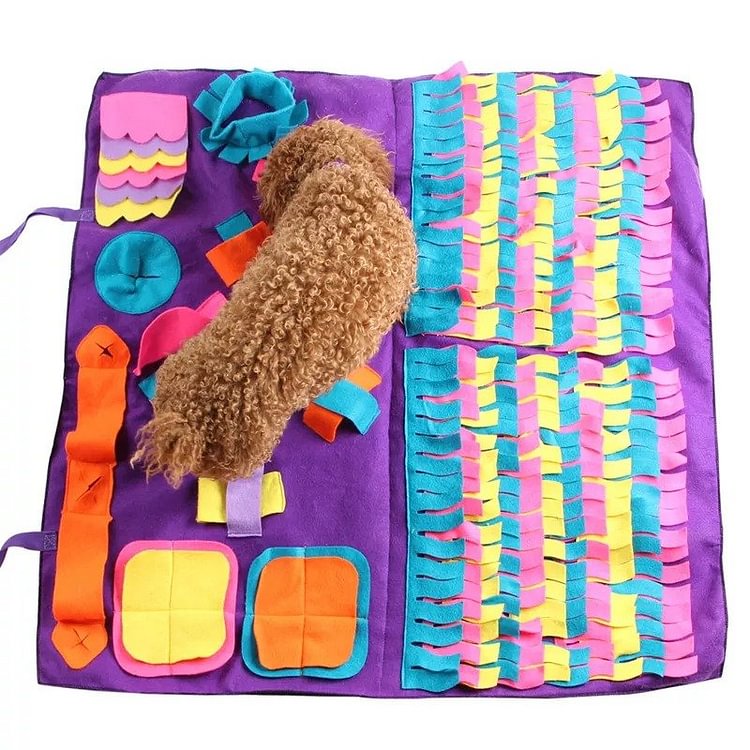 Keep Your dog entertained for hours
Dog Slow Feeding Mat is Soft, made of eco-friendly fabrics, durable and non-toxic, they are really thick and strong and can be cleaned easily.
Creative and Unique, Hide the treats or small toy to satisfies dogs natural curiosity and enhance its superior sense of smell, let your dogs to find it out, it trains your dog's sense of the smell, drain your dog's energy and lose weight.
Features:
Strengthen your pet's sense of smell: you can hide your dog's favorite food in the mat and let them find out the food with their nose.
Easy to clean: the mat can be washed by machine or hand.
Anti-slip cloth at the bottom: to keep the mat still when pets eat.
Perfect for all breeds:all dogs or any other animals at any age can find pleasure in it.
Specification:
Material: Felt
Color: Multicolor
Package Includes:
1 Piece Dog Snuffle Mat