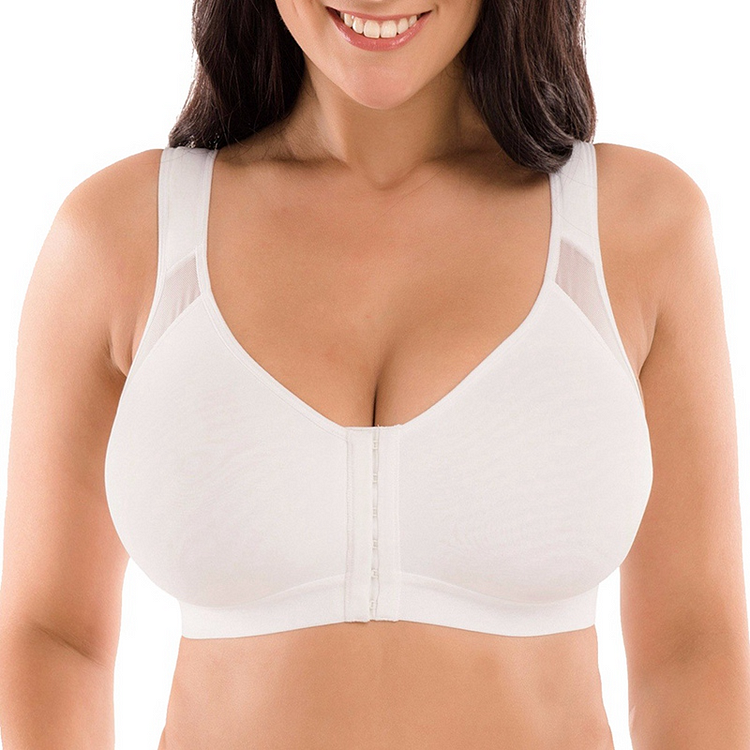 FIXES YOUR BODY POSTURE INSTANTLY!
 Get a perfect posture instantly and perfect support for any bust size with our Wireless Posture Support Bra!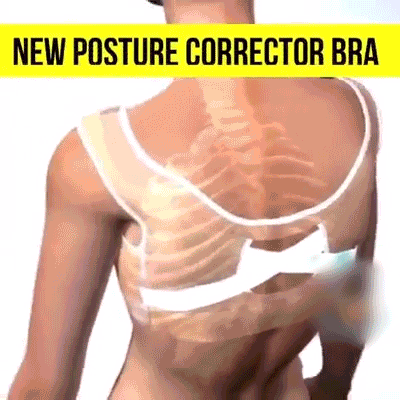 Keeping a proper and aligned body posture is essential to allow you to work more efficiently with less fatigue and strain to your ligaments and muscles. 
Let our Posture Corrector Bra help you with its reinforced "X" shaped straps that pull your shoulder back and align your body posture to relieve back and shoulder pain. 
Optimal Support

Created with 360° support technology, the Posture Support bra will refine your silhouette. It will also allow you to adopt a straight posture that is ideal for your back while providing comfortable support for your breasts. Its design is unique and adapted to all morphologies.
Supportive Back Panel
Promotes better posture by supporting the shoulders in a way that minimizes the pressure of heavy breasts.
Back and Neck Pain Relief
Most people sit for long hours in front of their computers or on the phone, with their chin tilted up and back. This can lead to poor posture and pain in the neck and shoulders. You can help maintain good posture with the Wireless Posture Support Bra, which uses gentle compression for comfortable support alone or underneath any clothing. 
Snug Fit
The Wireless Posture Support Bra is composed of interlaced elastic bands that offer you unequaled comfort and support. It is designed with a material that lets your skin breathe. Wear it easily under all your clothes thanks to its wide straps adjustable on 3 levels and its lack of underwire. Invisible, ergonomic, and comfortable, it is ideal for everyday wear.
Features:
✔ Instant Back and Body Posture Support - trains your muscles and spine to their natural alignment by pulling your shoulders back when wearing
✔ Reduces Back & Shoulder Pain - because of an improved posture, back or shoulder pain will be a thing of the past
✔ Extreme Comfort - the straps and cups are reinforced with a silky-smooth cushion that will make you forget you're even wearing a bra!
✔ Perfect Fit - secure hooks on the front and shoulder straps so you can adjust to your exact fit and tightness
✔ Machine Washable - the delicate materials are safe to use in the washer and dryer machines
Size Guide: