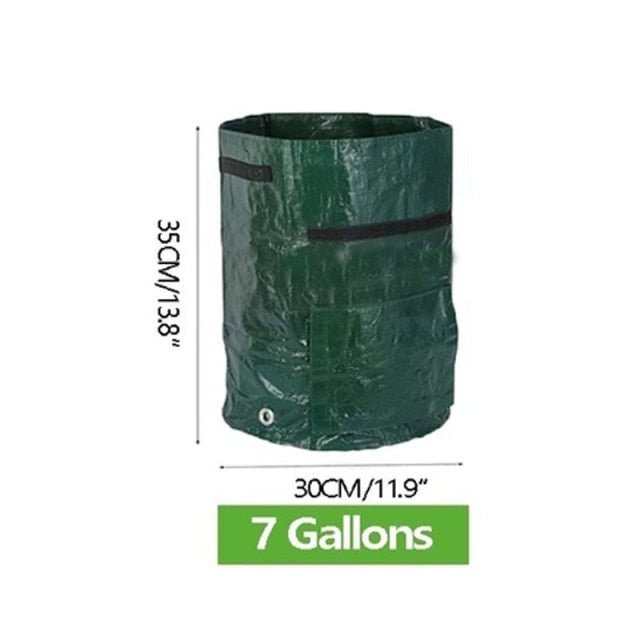 Perfect for your balcony, garden or yard and sided window design help you easy to get potato, carrot, peanut, taro and so on.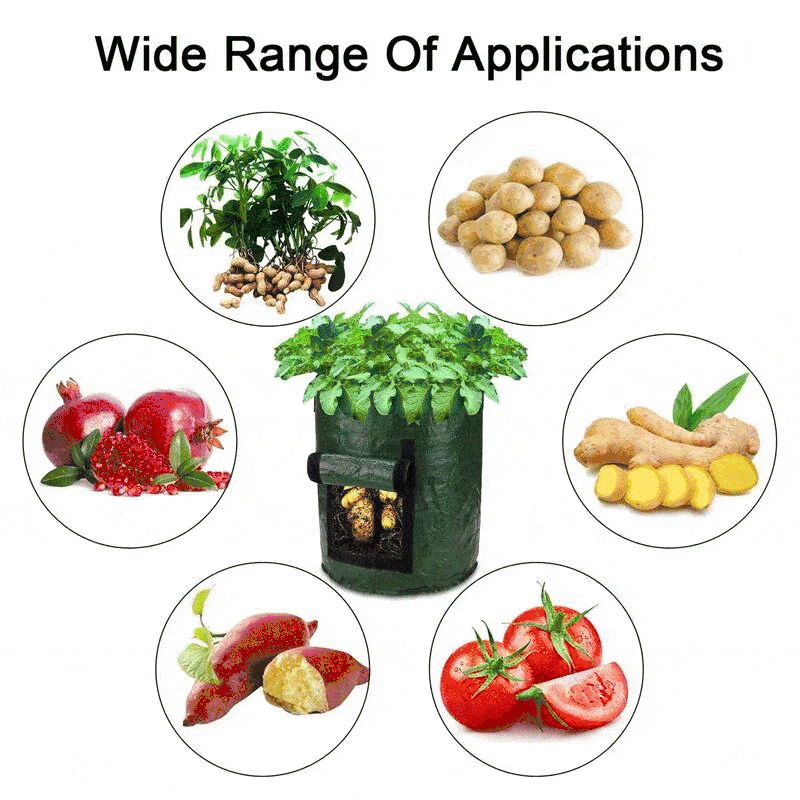 These fabric pots are great at growing plants allow your roots to breath which results in both faster growth and greater plant vigor.
Features

:
Premium material: These grow bags are made of sturdy PE material, allow roots to breathe and grow healthier, and make plants have really thick stems and healthy roots. You can also observe the growth of roots and seeds from the flap.
Breathable: Ventilated holes on the bottom and side improve aeration, provide better drainage and air flow. But importantly air prunes the roots and helps branch root system out.
Large capacity and move easily: The size is large enough to create a stable growing environment for veggies and flower. The strong handles make them easy to move as your needs.
Wide use: The vegetable planter bags make planting, growing, and harvesting easier and great for Potatoes, onions, carrots, tomatoes flower and more.
Space saving: These bags can easily be used for several seasons and not take up much space when storing.
Potato grow bags with super large capacity allows you to grow whatever vegetable you want.
Specifications:
Material:

 

PE
Operating Temperature:

 

-70-160℃