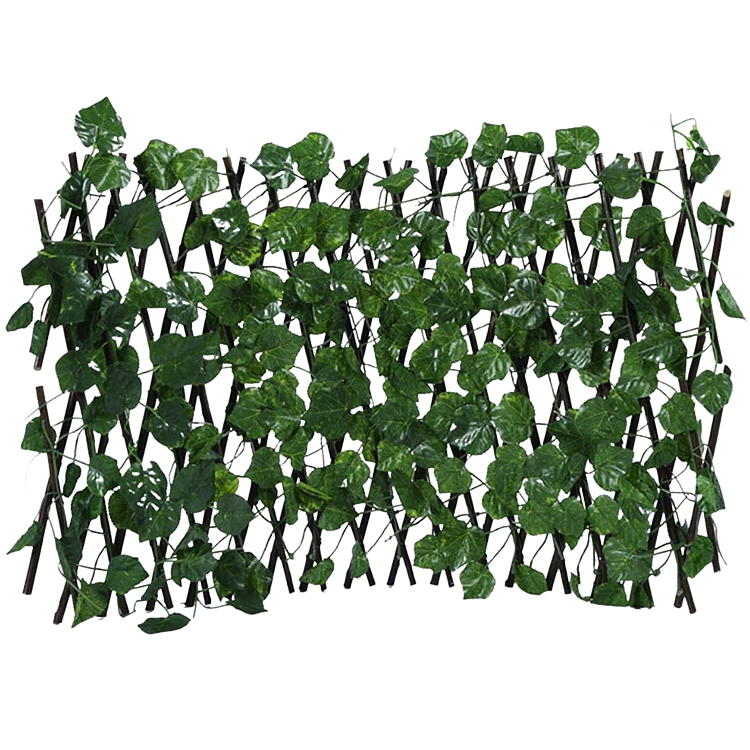 Create beautiful spaces with little effort!
This retractable garden fence can be used to decorate shopping malls, bars, restaurants, parks and any other vacation area with climbing plants. It is perfect for creating an original privacy screen.
Enjoy good times outdoors! The retractable garden fence is a very aesthetic solution to preserve your privacy.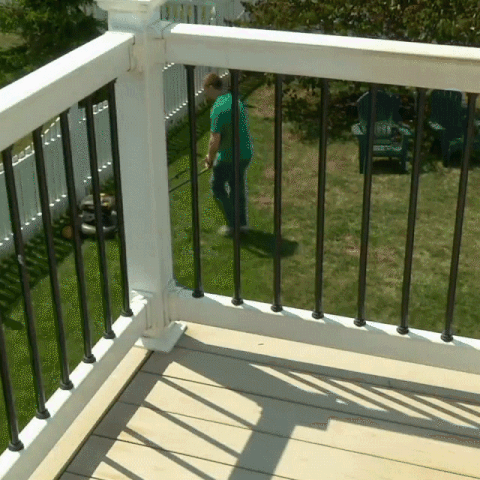 Unique Design:
Improving the beauty or aesthetic appeal of your fence can be somewhat difficult for a lot of reasons. For instance, you will first have to go through what could be a stressful period of deciding which decoration option would best suit your aesthetic tastes and complement what you already have in place.
If you're currently looking for that decoration option you can use to improve the aesthetics of your home easily, this artificial plant fence is exactly what you need. It has a unique design that ensures you will be able to easily give your home the makeover you want. You will be able to use this retractable plant fence to impart a more natural feel to your home and environment.
Offers Excellent Privacy:
In addition to having and offering excellent aesthetic appeal due to its unique design, this retractable artificial plant fence actually offers a whole lot more. This is because it has a multi-functional build. So apart from improving the aesthetics of your home, you'll be able to use this artificial plant fence to ensure excellent privacy.
It has dense foliage that helps to make sure you are able to have both beauty and privacy without sacrificing one for the other. In addition, this artificial garden also offers great protection from UV rays and allows the free flow of air.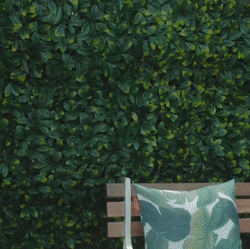 Quality Build:
Now you might be thinking, "Most plants are, by nature, very fragile. So how strong is this artificial plant fence, and how long is it going to remain in perfect condition?" Great question! Although most naturally-occurring plants are usually delicate in nature, this artificial plant fence is an improvement on those features as it is very durable.
This improved durability is due to the fact that this particular product has a quality build. Its frame is made with authentic, strong willow wood, and the leaves are well-attached, so they won't fall off easily. This quality build also ensures you won't have to worry about the plant fence fading or maintaining it; it will remain in perfect condition for a long time to come.
Adjustable:
There are different types and sizes of fences, so you might have been wondering if this artificial plant fence will be a perfect fit for you. Not to worry; however, this plant fence is adjustable, so it should perfectly fit your fence. In fact, this leaf fence is so adjustable that you'll be able to use it to decorate a whole lot more other things than just your fence.
Its length is adjustable, so you will be able to use it to decorate your backyard, patio, deck and even your balcony.
Straightforward Installation:
This adjustable plant fence is also very easy to install. To install it, all you'll have to do is simply drive wooden stakes into the earth near your fence and then simply wrap the plant fence around it. You will also be able to easily attach it to any chain link fence or fence frame.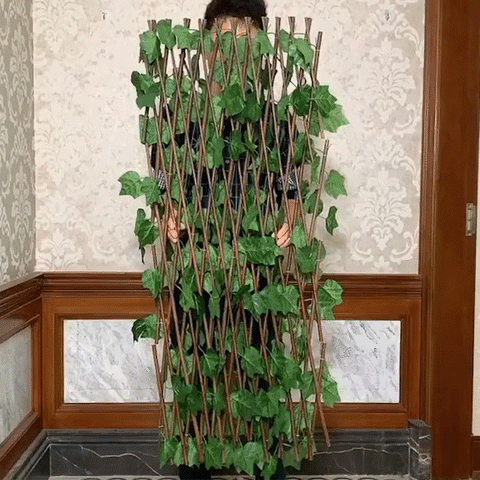 Specifications:
Style: Grape, Parthenocissus, Begonia, Green Rose
Material: wood, plastic
Height: 28 cm
Extends to: 200 cm
Package Includes:
1*Retractable Garden Fence