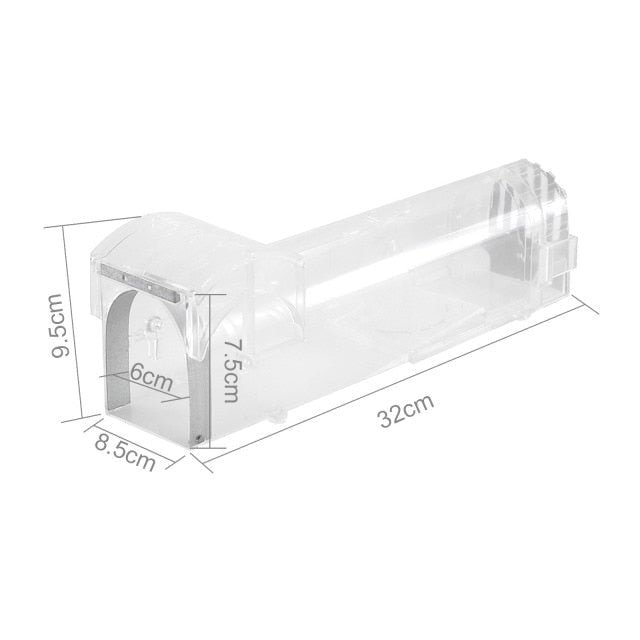 Humanized capture and release without killing mice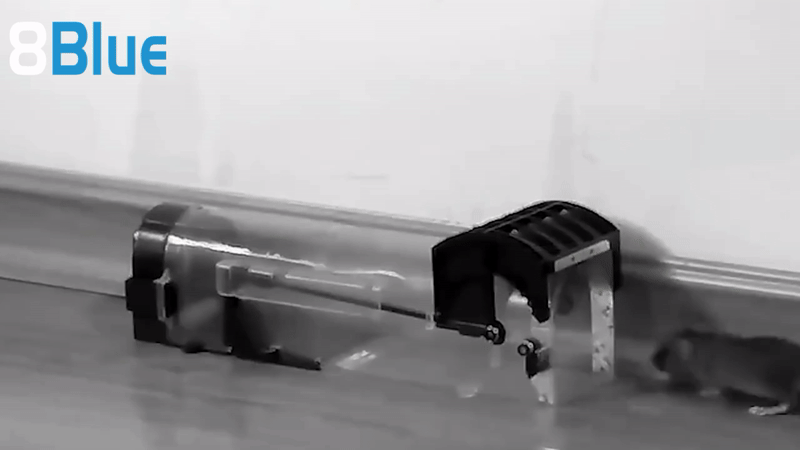 Compared with other older mousetraps, we have upgraded the size and the design of the air holes, so that both small and large mice can be caught without hurting the tail.
Features:
Easy to use:

When using, just mix the high-protein bait into the bait cup provided, and then place it in a place where rats often haunt and wait for the rats to enter the trap.

Reusable:

After releasing the mouse, it can be reused after cleaning it, so it is very suitable for home, garden, lawn, office, and other environments.

Safe for children and pets:

These excellent properties are very suitable for use in families with children or pets, avoiding children or pets from eating rat poison pills by mistake, and providing a safe and healthy home environment for your children and pets.
Specification:

Material: Plastic
Size: 32*8.5*7.5cm
Weight: 270g
Package Included:
1PC Trap Cage