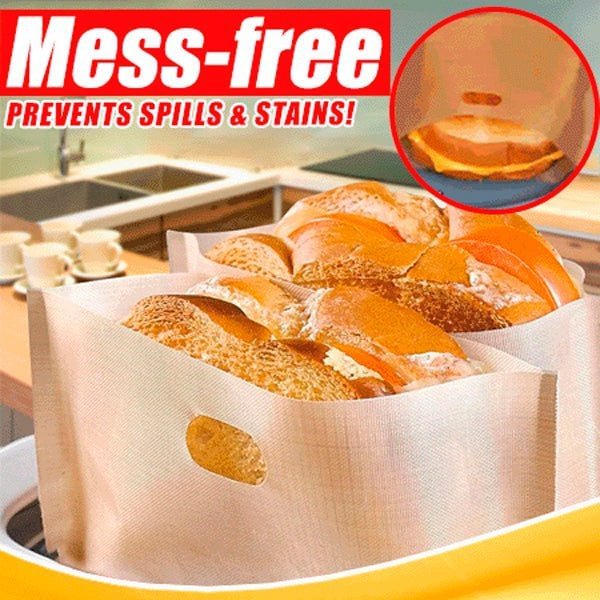 Reheat, defrost any food, & make perfectly toasted grilled cheese all in this bag – Non Stick Reusable Toaster Bags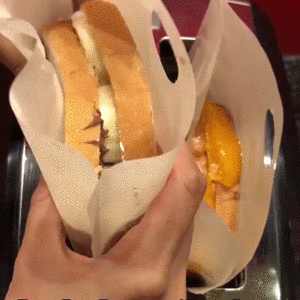 It makes Reusable Perfect Toaster Bag kitchen chores disappear with no fall-outs in your toaster or oven.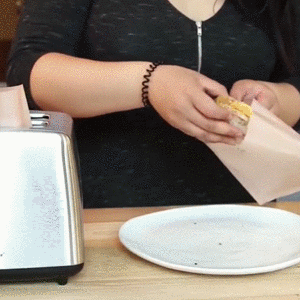 No more bread crumbs & greasy residue!

Make toasted sandwiches quickly or heat up leftover pizza, chicken nuggets, and more without anything falling down into your toaster!


Food & Fire Safe:
Toaster
Toaster Oven
Microwave
Grill
Oven
FEATURES:
Strong, nonstick & reusable, keeps your toaster clean
Perfectly toasted sandwiches with No Mess
Ideal for food allergies & gluten free diets with no cross contamination
Reheats snacks, pizzas, nuggets, vegetables and more in minutes
Used up to 100 times
Easy to clean & use with a loop handle
Retains all the flavors and vitamins
Reheat & Defrost any food with NO MESS!