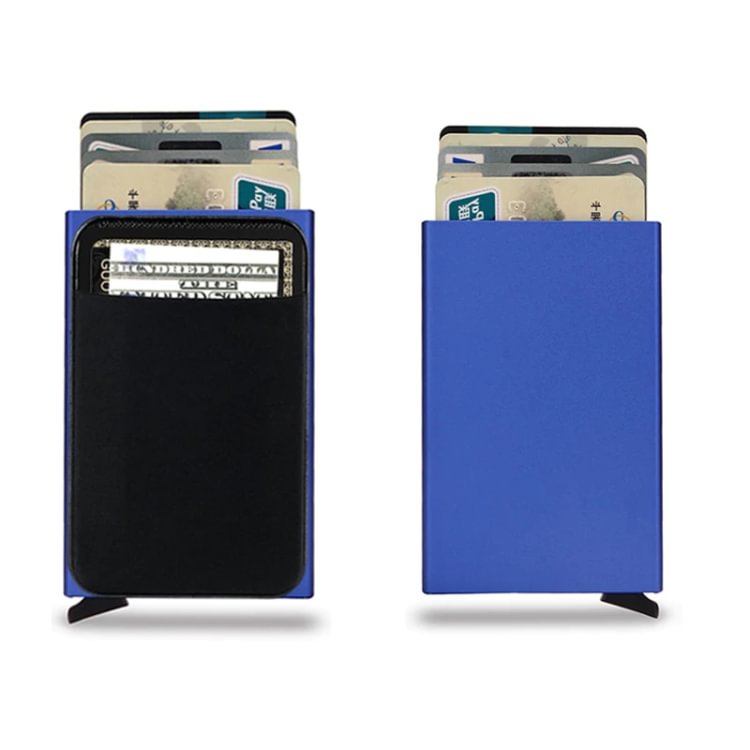 This RFID wallet is the perfect answer to those criminal fraudsters who are after stealing and cloning your cards. Due to the evolution of technology we now have embedded computer chips in most credit and debit cards which are meant to protect you from financial fraud.
But this tech is not without its downside as criminals could now steal your card detail just by walking near you, or you may have seen ads for products to prevent this kind of theft, known as RFID skimming.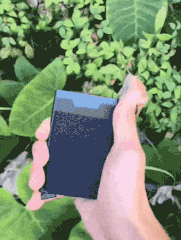 RFID WALLETS
RFID wallets were created to combat this exact problem, it stops those in your vicinity from coming close and stealing your card data.
The Pop-out RFID Wallet and ID Cardholder  comes in a variety of colors and is about as wide as a regular credit card, its slick, compact and solid, the aluminum body of the wallet has room for your cards as well as a fabric pocket your money, along with a switch button on the base to pop out your cards.
This isn't the perfect answer to the problems as criminals evolve fast, but it certainly an extra layer of security.