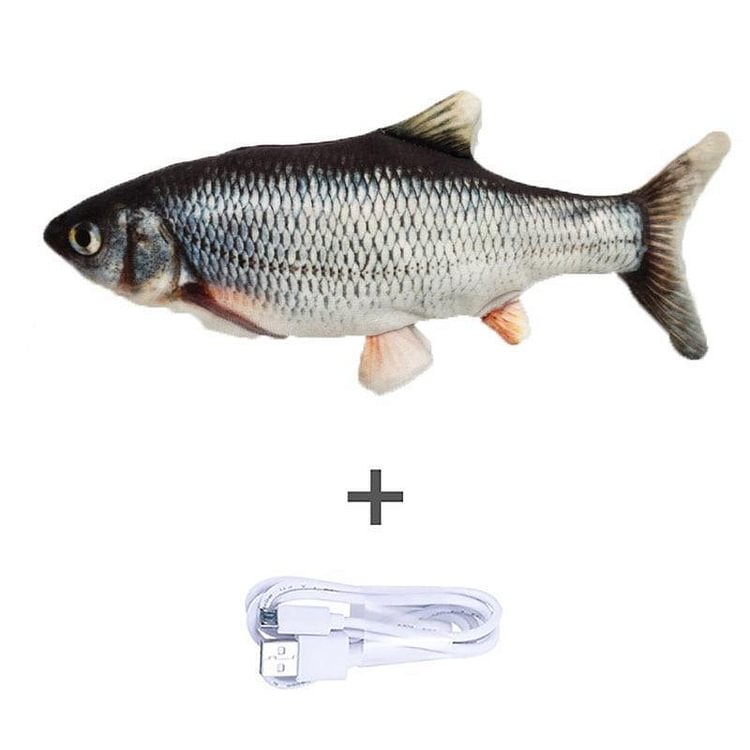 Is your cat bored of its old toys? Too busy to constantly play with your beloved pets?
This Flopping Fish Cat Toy will definitely keep your cat entertained for hours and also prevent the from biting your hands and legs!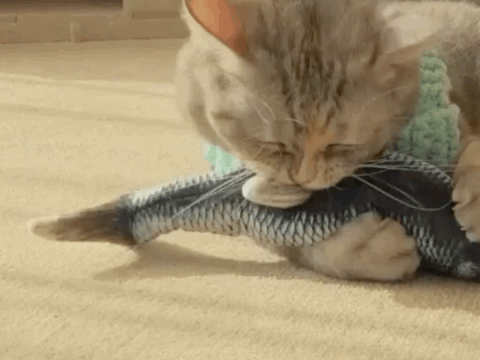 Self-Moving Fish Toy for Cats: With built-in motion sensor, it can move automatically like a real fish.
Realistic Fish Simulation: The vivid moving fish toy looks like a real fish, an eye-catcher for cats, keeping your kitty on her paws and engaged in real time, alleviating boredom and loneliness when you are away from home;
Safe & Durable Materials: This kitty toy is made of durable cotton plush, safe and non-toxic for your kitten;
USB Chargeable: This toy is USB chargeable which saves you from the hassle and costs to replace batteries. USB cable is included in the package.