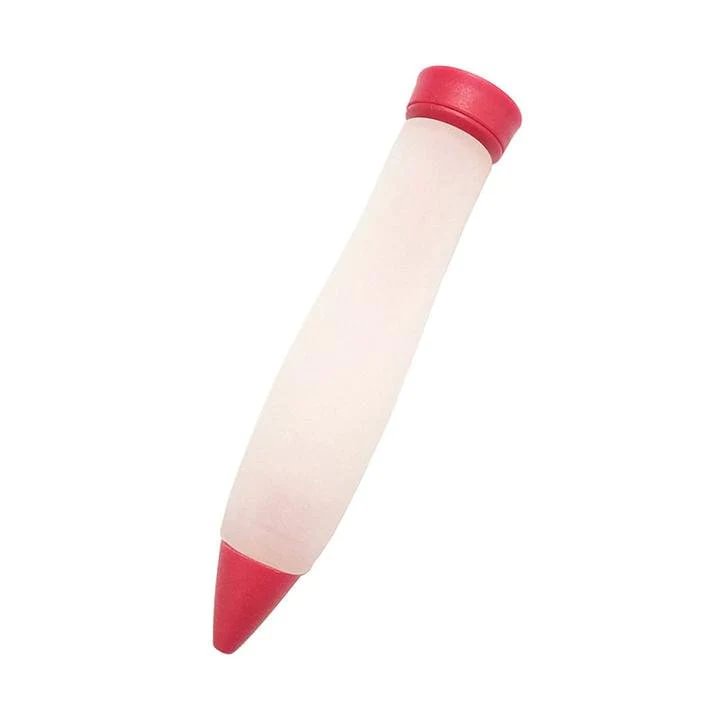 Widely Applications:
Create stunning fondant masterpieces in your kitchen by adding decorative pictures to cakes and cupcakes. Ideal for icing wedding and Christmas theme cakes, christening, baby shower, and birthday party, even graduation cakes.
Easy To Use:
Simply fill the pen with chocolate, push the plunger and squeeze to write on cakes, cupcakes, or pastry.

High Quality:
The Food Writing Pen is made of a Durable Food-Grade silicone. Durable and practical, easy to clean and not easy to break, buy one to use for years.

Product Dimensions:134 x 25 x 20 mm
Package Include:2 x Silicone Food Writing Pen