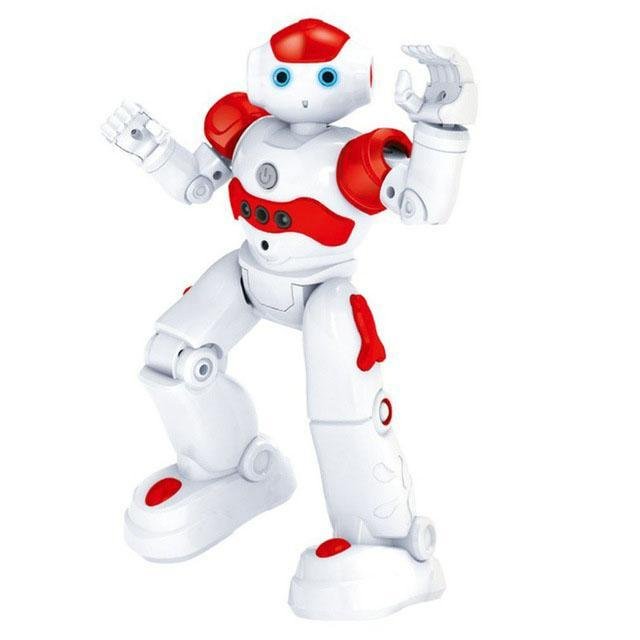 Life-like Interactions!
Infrared Remote Control: Maximum controller distance of 10 meters, letting you control your robot friend from a large distance!
Gesture sensing and Moving : Wave your hand in front of the Robot and watch as he comes to life! He can move and adapt to the world around him. His inertial unit enables him to maintain his balance and to know whether he is standing up or lying down.
Machine Language: Watch and listen as your robot friend speaks the language of his kind by imitating equipment and robot sound effects!
Thinking: We can't really talk about "Artificial Intelligence" with him, but the robots are already able to reproduce human behavior.
A REVOLUTIONARY NEW TOY!
Its design, capabilities, and robustness make it a fun engaging, and a revolutionary new toy that kids of all ages will love!
Package list:
1 x Smart Robot 
1 x Portable Charger
1 x Instruction Manual