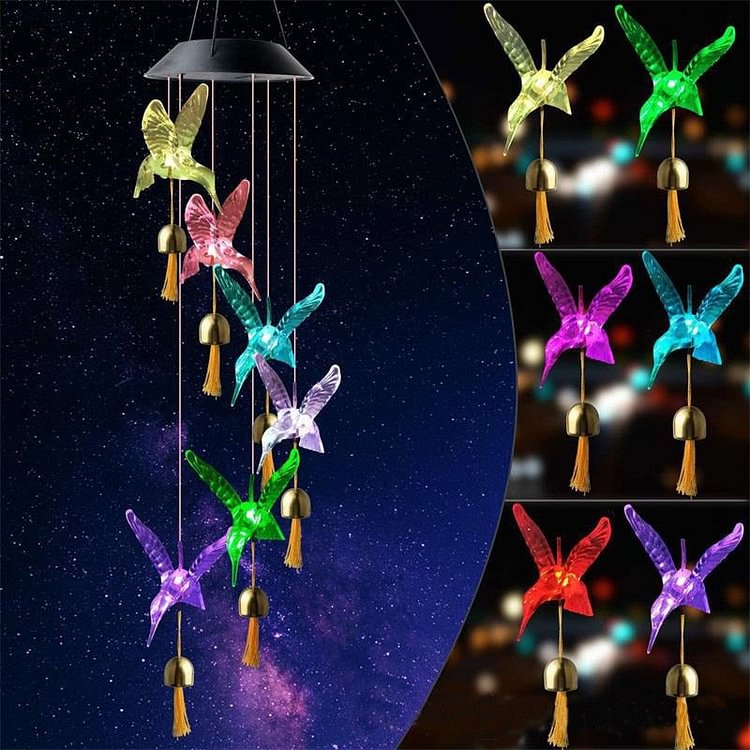 GARDEN GIFT HUMMINGBIRD SOLAR WIND CHIMES, LIGHT UP YOUR LIFE🎐
Get this
hummingbird wind chime for your garden!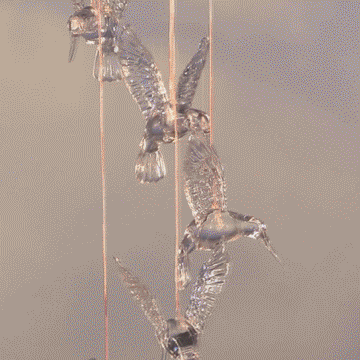 With a beautiful hummingbird design, this solar-powered wind chime has LED bulbs that change colors. This glowing wind chime is dazzling, unique, and will not add up to your bill! 
Hang Hummingbird wind chimes on the window, and make your wish in your heart. 
The angel will hear your voice and your wish will come true.
When you sit on a chair, listen to the gentle sound of the bells, look at the beautiful Hummingbird lights, and think about the beautiful life.
Your heart is peaceful , Happy! This is a great way to heal the soul!