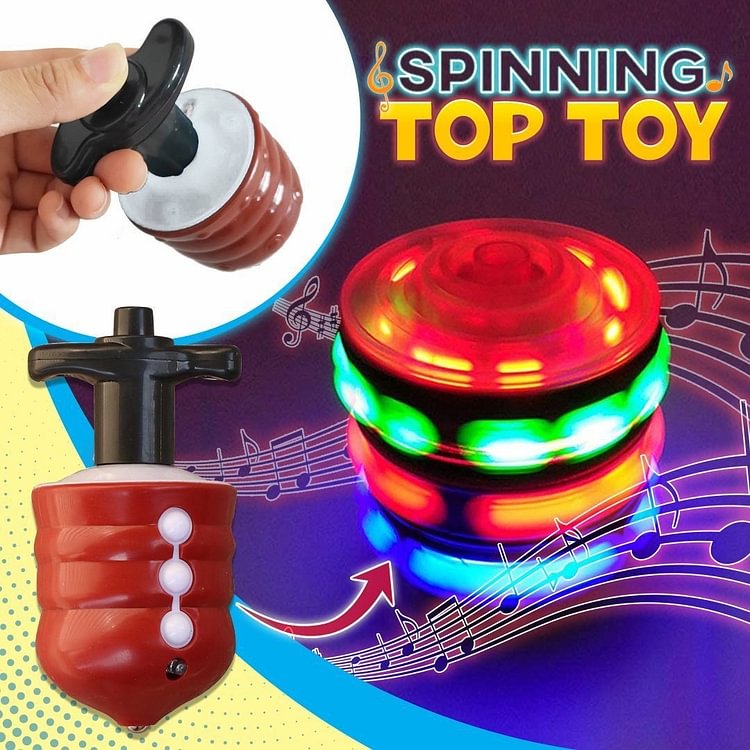 Unleash the magical colors of your spinning top and light it up!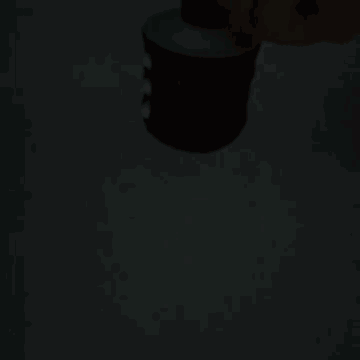 It may seem like a simple concept, but it's one that will keep everyone amused for hours, especially your kids. Just push down the head button on top to have this Spinning Top Toy in a spin frenzy. All that fast motion and the vibrant colors will have your little buddy mesmerized. Even adults will enjoy it too! Reminisce your childhood memories with our Spinning Top Toy.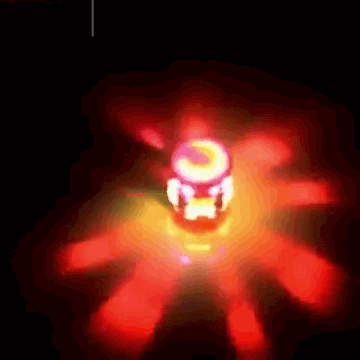 Once the central button has been activated, the mesmerizing top will then spin for a long time. Different light patterns flash a kaleidoscope of color before your eyes. Made of high-quality durable material that are non-toxic and safe to use. Great gift idea for the kids and kids at heart. Truly a one-of-a-kind new way to enjoy the usual Spinning Top Toy!
⭐HIGHLIGHTS⭐
Easy to use 

– 

Just push the plastic handle down and watch the tin spin and magically stand upright. 

Durable 

– 

Made of high-quality durable ABS plastic material that are non-toxic and safe to use.

Non-toxic

 

– Safe for kids to use and not harmful nor will not leave any toxic chemical smell when used.

Great gift idea

 

– Looking for a unique gift idea? We got you! With this colorful Spinning Top Toy, your kids and loved ones will surely enjoy using this be it day or night.

Suitable for kids and adults

 

– Whether a kid or a kid-at-heart, not in a heartbeat they would miss to use this colorful Spinning Top Toy that will make their day!

Perfect party favors

 

– Having this colorful Spinning Top Toy as a party favor will give a blast to your party bash! Unlike the usual inclusions on loot bags, this will make surely make their heads spin.

⭐SPECIFICATIONS⭐

Material: ABS Plastic

Size:6.5 x 14 x 9 cm

⭐PRODUCT INCLUDES⭐