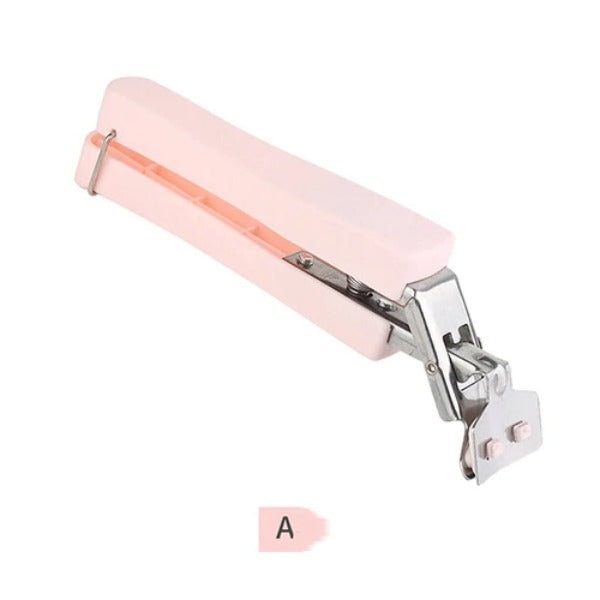 No more grabbing a hot dish with your bare hands!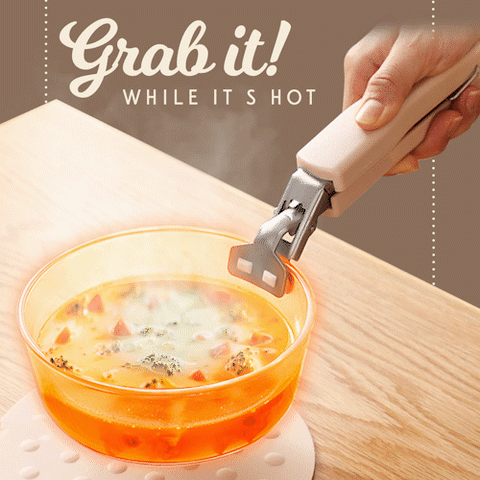 This smart dish holder is here to secure your hot, steamy dishes straight out the oven in two directions depending on your needs! 
Whether it's hot coffee, freshly baked buns, or just a hot soup, this clamp's got you all covered! This clamp can keep your plates, bowls, cups, and even larger baking trays steadily hold and safely secured to your dining table! 
Features:
【Anti-hot Gripper】Safely take out hot bowls or disk as well as other hot container or tray from steamer pots, micro wave, oven, air fryer, boiling pots.
【Scientific Design】The stainless steel material is 0.06 inches thick, which is enough to Clip out and carry the weight of most conventional types of plates or bowls. The handle is made of wheat straw PP, which is antiskid and anti- scalding. And fit the palm structure to make the hand comfortable. Silicone gasket is designed in the chuck, which has good anti-skid effect.
【Good and Convenien Gripper】High quality stainless steel, Strong PP handle, Easy to clean, Not easy to rust or deformation, Simple and beautiful, Strong and durable.
【Essential Kitchen Cooking Tongs】 There are too many opportunities for family and friends to have dinner together. You need to take out hot dishes quickly without time to wait. It can save you time and help you make more effective use of the only cooking equipment. Easy to clean, Not easy to rust or deformation, Simple and beautiful. 2. Thick Stainless Steel Frame, High quality spring, Strong and durable. 3. PP Handle structure fit the palm to make the hand comfortable, Which suitable for one hand holding. Anti-Skid, Heat Insulated and Firm. 4. Compact size for portability and easy storage.Take this cooking tongs anywhere you go, and enjoy the simplicity and usefulness of being able to lift and handle hot plates or pots when camping or at home.
SPECIFICATIONS: 
Dimensions: 4* 2.5* 17.5cm
Materials: 201 Stainless Steel, Silicone 
PACKAGE INCLUDES: 
1* Stainless Steel Dish Holding Clamp