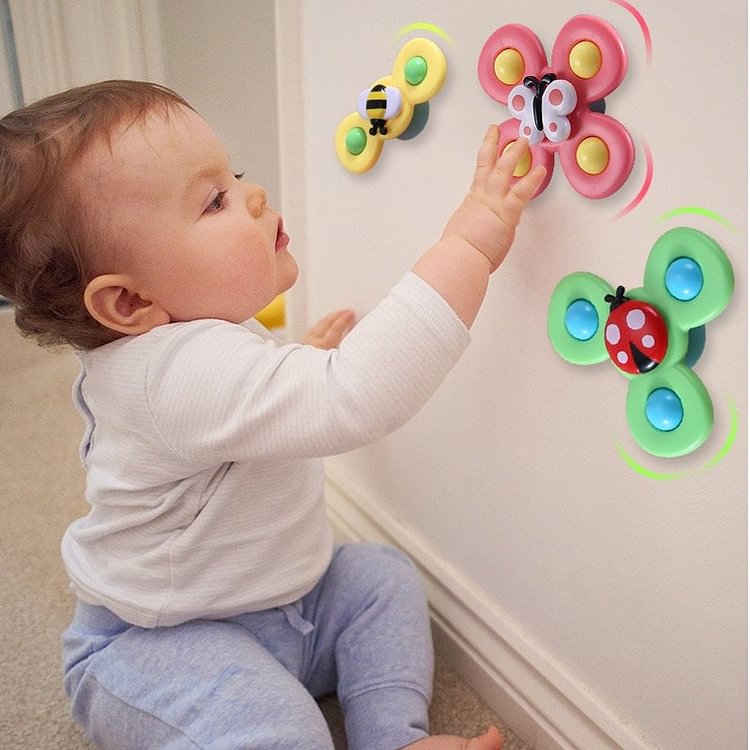 Are you looking for a toy that will blow your child's mind with so much fun?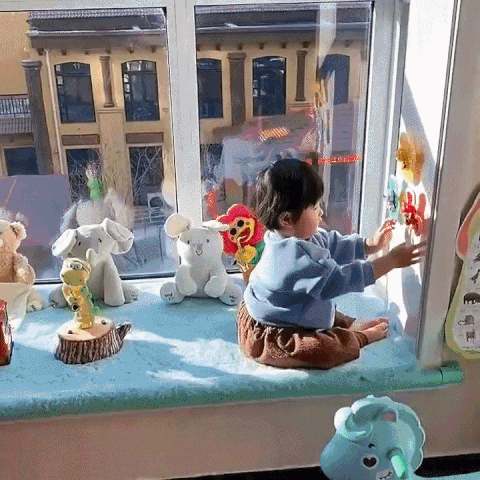 This three-color interactive design, cute animal shape Cup Spinner Toy perfectly fit your little one. Let babies perceive the charm of balance, rotation, and time in the game. It can divert the baby's attention and reduce the child's emotional stress. It can increase the fun and exercise of the brain to help children grow.
About this item:
🔥 [Suction Cup Toys for babies]: Stick them to any smooth, flat, non-porous surface-like a bathtub wall, a tabletop, or a window. Give them a spin, and....Whoosh!!This baby bath toy is best gift for 1 year old girl gifts!

🔥[Suction Cup Spinner Toy]: It is fun and easy bath time activities. Keep baby busy anywhere with spinny toys.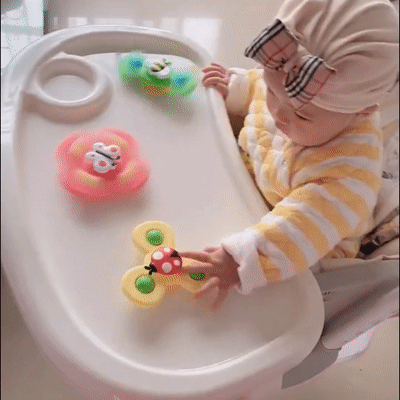 🔥Premium Silicone: Great toys for 1,2,3 year old. BPA free completely, safe for baby to use. The soft rubber suction cup at the bottom can suck at any flat surface so that baby is also easy to move.

🔥Special design: The spinner toy is suitable for bath chair and all kinds of scenery. When you travel with baby by Car or plane, just install the toy on solid plate and them make a spin to attract the baby attention.
🎁 Best Sensory Toys for toddlers 1-3: The spinning toys for toddlers is best gift for baby christmas gifts, including birthday, holiday. Great toys for baby bath 12 18 months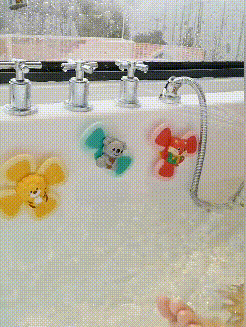 Specification:
Material: TPE(food grade)
Weight: 85g each
Age: 6-month +
Design: Bee, Butterfly, Ladybug
Dimension: As shown in picture