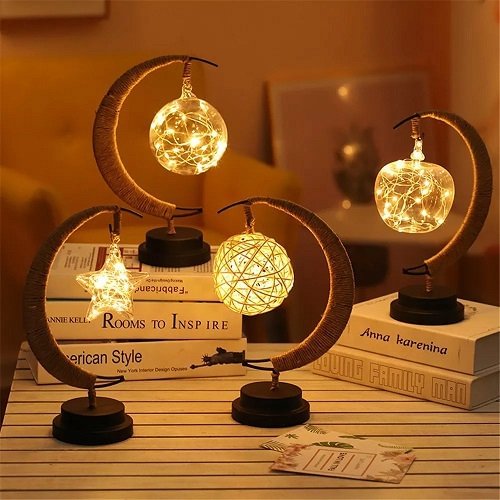 ★Charm Your Space ★

The Enchanted Lunar Lamp can turn any area in your house into a mystical fantasy. It's time to discover your inner oasis and spend some time in the world of magic.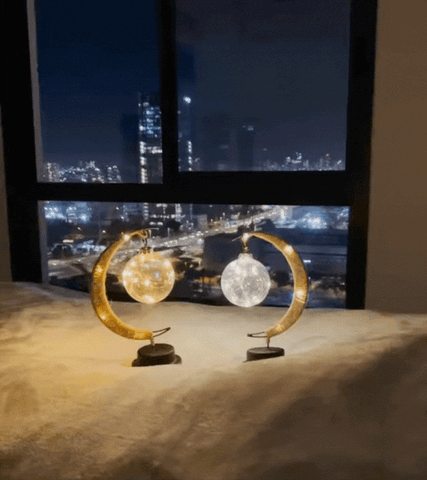 ★ Enhance the serenity and romance of your house ★
Simply relax and enjoy this lovely enchanted moon lamp. Finally, instantly add a feeling of coziness and a long-lasting soft glow to any place! Just turn on the light, choose a seat nearby, and prepare for relaxation
★ A Lovely & Special Gift ★
The Enchanted Lunar Lamp is the ideal gift for any occasion, whether it's a birthday, anniversary, inauguration, baby shower, or just because.
★ Instantly transform any space! ★
Place it anywhere! The Enchanted Lunar Lamp can be used anywhere. This lovely piece can be used as a nightlight in the bathroom, a mood-setter at the dining table, or a living room decor.
Specifications:
Input voltage : 4.5 (V)
Type : LED modeling light
Shell Material : PVC
Size : 15*17*32 (mm)
Lamp holder specifications : E25
Light Color : Warm white, White, Yellow, colorful, USB warm white, USB white, USB yellow, USB four-color, four-color, USB colorful
Life :100000 (H)
Package Content: