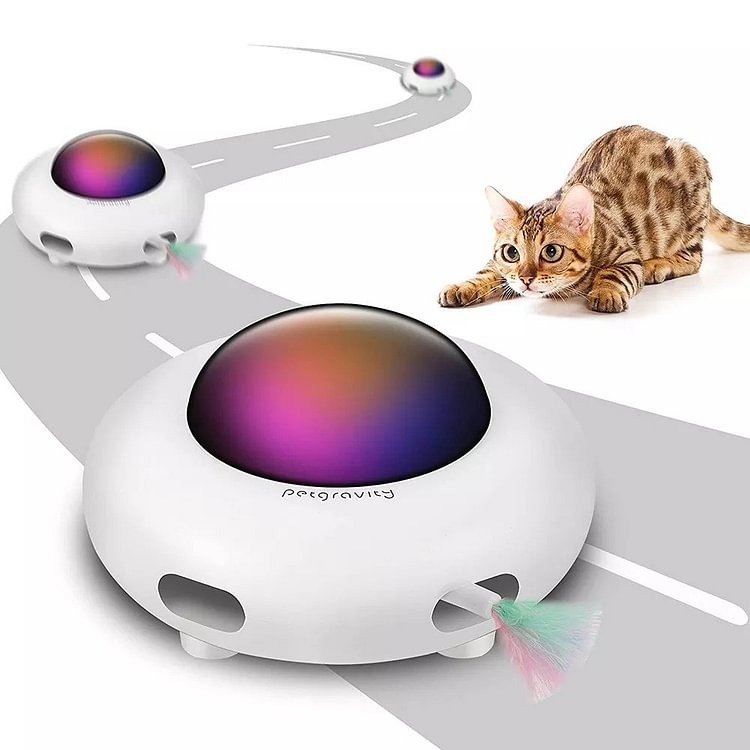 Entertain cats with endless fun and entertainment
This interactive toy will keep them on their toes. The Spinning UFO Interactive Cat Toy literally plays "hide and seek" with your cat.
FEATURES AND BENEFITS:

Automatic Pet Playmate - Keep your cat entertained for hours with a hilarious playmate that moves around and automatically changes speeds depending on your cat's energy levels
3 Speed Settings - Whether your cat is on high energy or needs a break from hunting, there's a speed setting just right for them
Stimulates Kitty's Hunting Instincts - Engage your cat's hunting instincts in an interactive way that is hilarious for humans
Moves around automatically, and has unique AI technology to avoid getting stuck in corners
USB rechargeable battery lasts approx 2-3 hours and is fully charged in 1.5 hours.
PRODUCT SPECIFICATIONS:

Material: ABS + electronic components
Size: Diameter 15.6x9.2cm / 6.14x3.62in
Weight: 489g