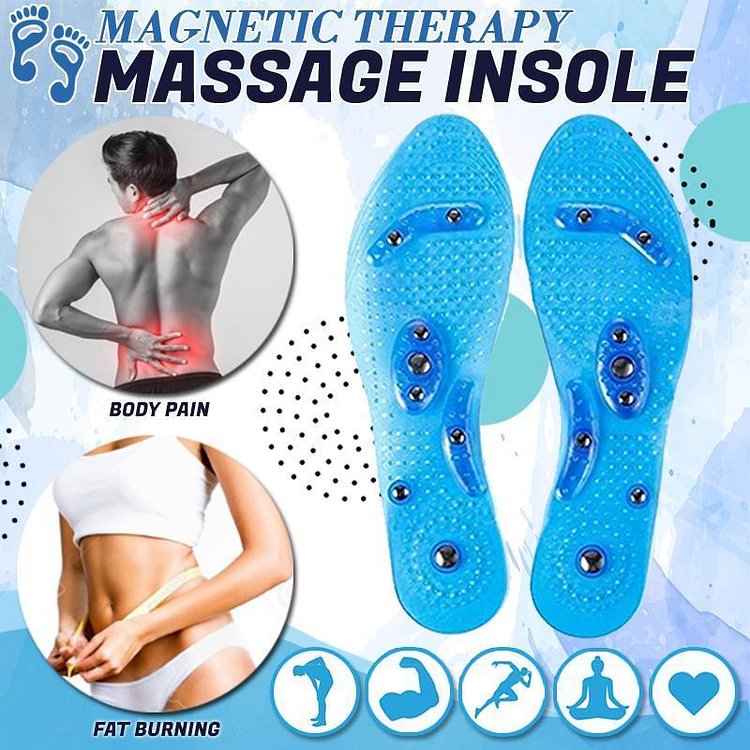 Get Relief from Foot Pain!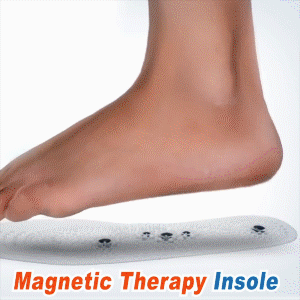 New Technology from An Ancient Trick Helps to Eliminate Body Pain for Good.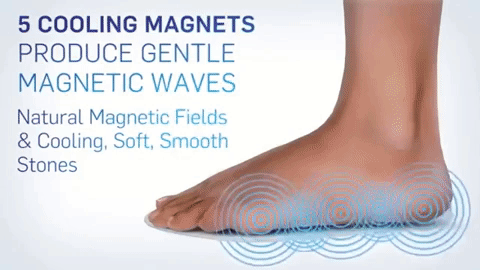 Introducing the Magnetic Therapy Massage Insole!  With 8 cooling magnets produce gentle magnetic waves with natural magnetic fields & cooling, soft, smooth stones! 
 FEATURES:

Relieve Overall Body Pain, Tension, Cool & Soothe Feet

 and 

Boost Endurance

 with 

Acupuncture Technology. 
Massage key areas

 of your feet with 

massage points & special magnets.
Balance energy

 in your body to 

reduce stress, increase energy, balance mind & body, increase fitness and lose weight. 
Any footwear, Any Age.

 

Easy to cut by 

cutting to your exact size. 
SPECIFICATIONS:
Unisex: We recommend 25cm for women and 27-29cm for men

25cm (35-40), 27cm (40-44), 29cm (44-48)

Materials: Soft Touch Gel, Magnets

Colors: Black, White, Blue
PACKAGE INCLUDES:
1 X Pair Therapy Massage Insoles