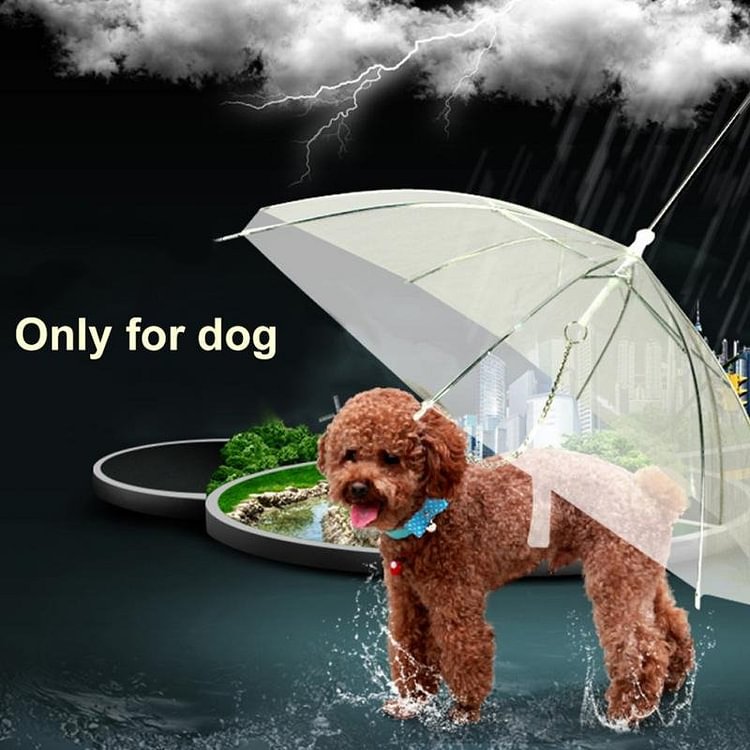 Don't let the rain stop their walking!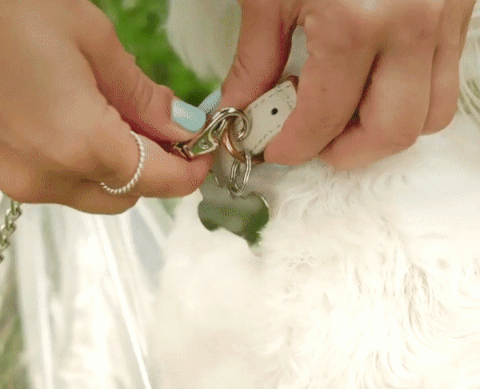 Daily walking is necessary for your dogs and they like the outside activities.
Transparent Dog Umbrella will accompany your dog walk on a sunny day, keep them dry, without wet weather influence.
Heavy duty and features: Waterproof and thick PE pet dog umbrella fabric, 100C stronger stainless steel frame, Premium chain strength tested pet dog umbrella leash for connecting collar and control dog.
A Pet umbrella solves the trouble that surrounds the thought of not being able to take your pet out on a rainy day. Thankfully, The steering of this umbrella can be adjusted at various angles, to fit the size of the pet.
It has a C-shaped handle, which is comfortable and ergonomic and this simply means that you can control it without too much efforts or stress.
The middle bar of this pet accessory is retractable and the umbrella surface is transparent so that you can keep your pet in the line of sight while walking.
If it is not raining and you want to use it, great! Simply transform it into a rope and off you go, to walk your pet.
Easy to assemble:
Step 1: Install the stopper.
Step 2: Tighten the shaft.
Step 3: Open the pet dog umbrella.
Size: Transparent Dog Umbrella with built-in leash hook is 12.2", 28.3" Diameter while opening, and 20.8" for the handle and shaft.
(Professional for Small Pets, such as Yorkie, Teddy, Pomeranian, Poodle, and Cats, etc.)
 SPECIFICATIONS:
Full length of the handle: 58.5cm.
Adjustable range: 7cm.
Umbrella Diameter: 70cm.
Length after assembly: 64cm.
Weight: 320g.
Material: PVC + glass + fiber.
Package Size: 450 x 110 x 30 mm.
Package Content: 1 x Transparent Dog Umbrella.